Well Track Prominent Hill does City To Bay 2014
---
Adelaide produced the perfect Spring day on Sunday September 21st for the annual City To Bay fun run. Amongst the 36,000 participants, 14 of our Well Track Red Dirt Runners took part in the 12km event, with all successfully completing the task, most for the first time!
Well Track coaches Neil Mottram and Nathan Chesterfield (pictured below) have used this event as motivation for many of their participants over the last six months. Due to the nature of remote work, some were unable to be in Adelaide for the event, so the coaches designed a running shirt that has been made available site wide and has conencted the Prominent Hill community.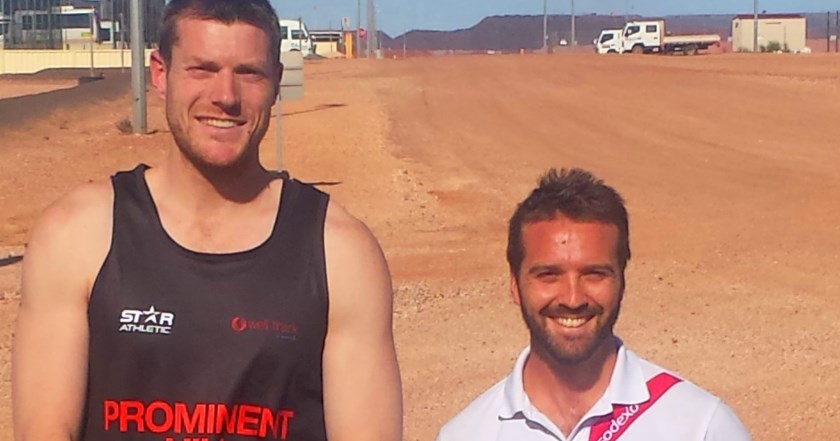 Four Prominent Hill contracting partners were represented amongst the Well Track group, including Oz Minerals General Manager Brian Kilgariff and People & Culture Manager Simon Clifton (pictured below) who continue to support and engage in the program along with Sodexo Project Managers Tanya Roeger and Grahame Rodgers. Employees from Thiess and Byrnecut were also in attendance.
Participation in the City To Bay Fun Run highlighted that Well Track not only serves to promote the wellbeing of its diverse range of participants onsite, but is designed to equip people to live engaged and productive lives at home as well.
For the social media savvy, keep an eye out for #reddirtrunners on your feeds – we'll be updating you with ongoing adventures from the Prominent Hill Well Track program.