Redeployment Stories
---
The pandemic has had a significant impact on people, businesses, and organisations around the world. Senior leaders at Sodexo have been clear in their commitment to protecting jobs and keeping people in paid employment where possible. We are doing all we can to help preserve employment and redeploy impacted employees to areas of high demand, as well as using our connections with other industry stakeholders and expert recruitment companies to find access to flexible paid job opportunities with other reputable companies.
Our HR and talent management teams have been working hard behind the scenes to support redeployment, matching colleagues with opportunities across the business. Hear from some our of people who have been successfully redeployed:
Maria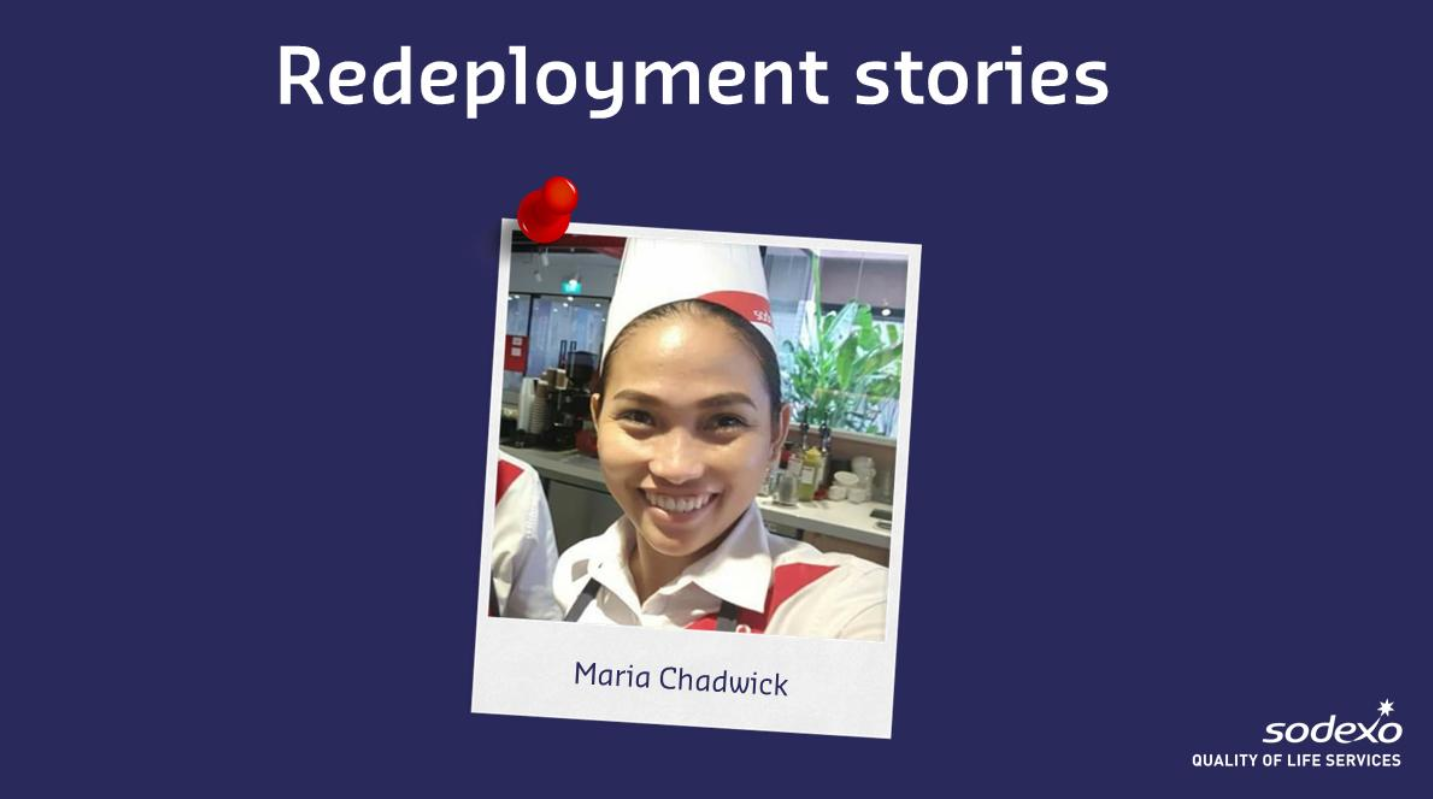 Maria transferred from Sodexo Singapore to Australia in 2019 as a beloved cook at Brisbane Girls Grammar School. With Coronavirus affecting school operations, Maria has been successfully redeployed to our Health Care segment in the interim: "I am very grateful and proud to be part of an organisation who supports its employees during times like this. I have never worked in Aged Care and since starting here a few weeks ago I have learned so much. I have learned about texture modified foods and how to prepare food to standard I have never had to consider before. I am thankful to the team who have welcomed me from the beginning. Everywhere I go, Sodexo's Team Spirit is at the forefront, and for that I am proud".
Colleen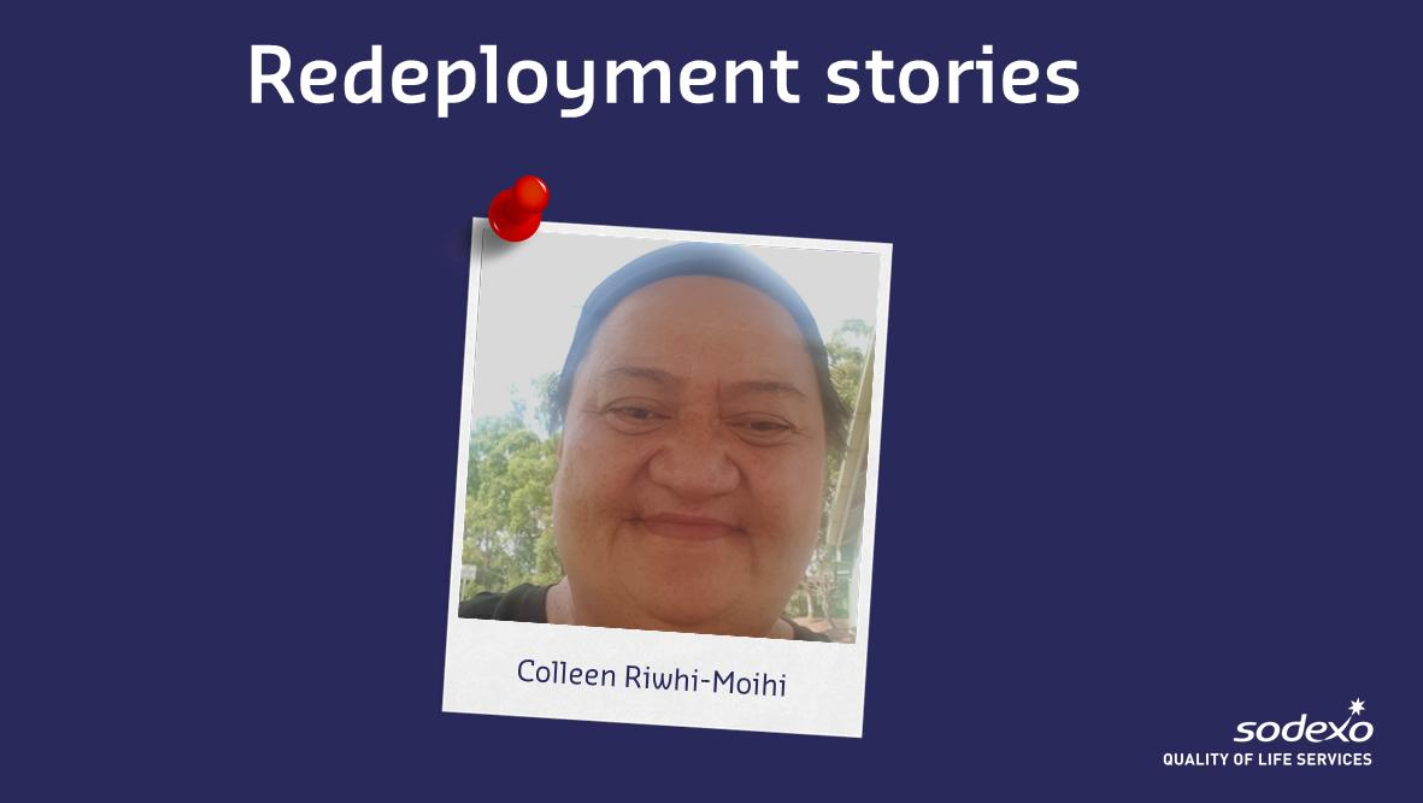 "My redeployment experience has been fantastic. What Sodexo has done is more than allowed me to continue working". In these COVID-times, we need to focus on the things that make us smile. Colleen Riwhi-Moihi usually works in our education segment but has just taken the challenge to join our corporate segment as a Cleaning Supervisor.
Biju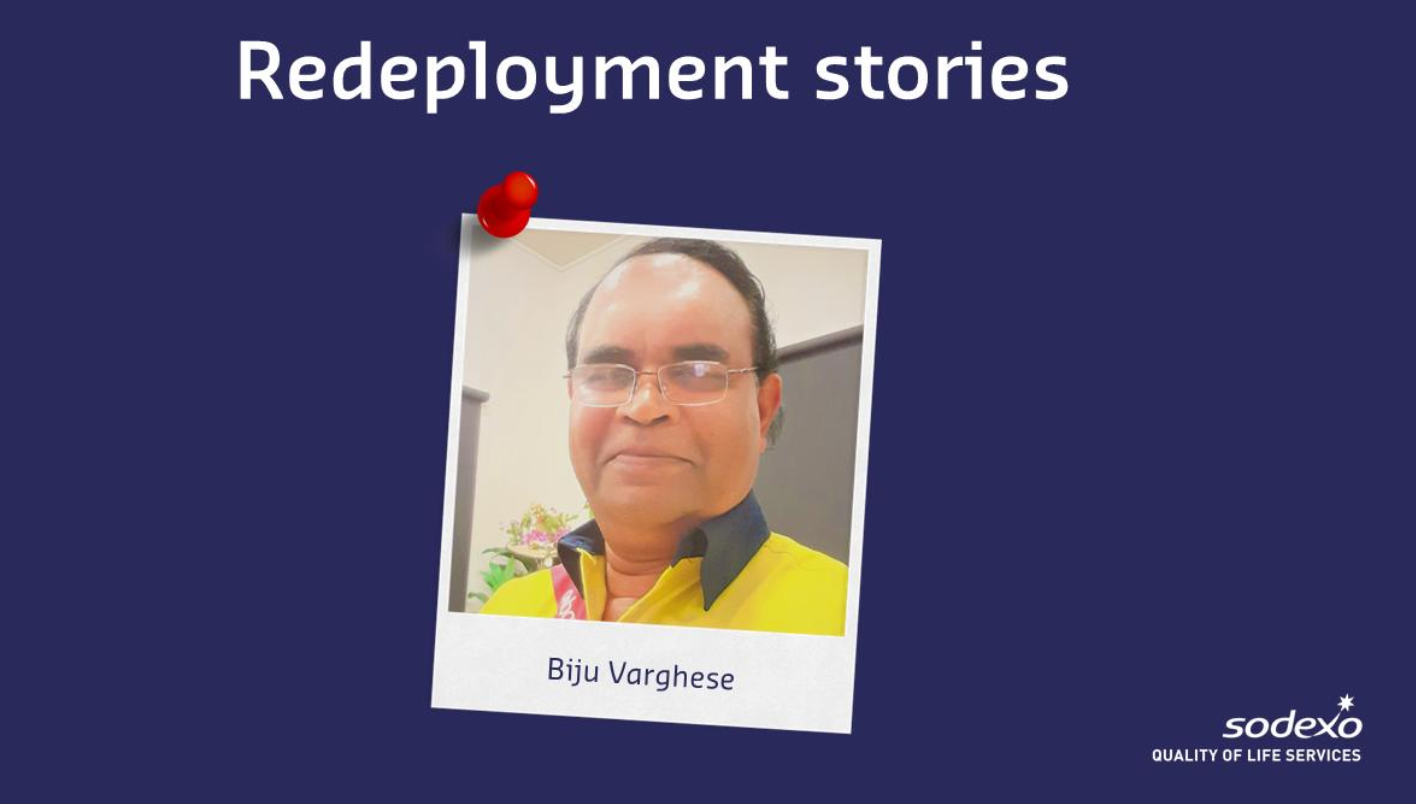 Biju usually works in our Education and Corporate segments as an Operations Manager in Victoria. With businesses and schools in Australia currently impacted due to COVID-19 he has just taken on a role within our onshore Oil & Gas business in Queensland. Biju has prior experience working in Integrated Facilities management for Mining Villages in Queensland and South Australia : "I appreciate being given an opportunity to support one of our Energy & Resources clients in Queensland. I am thoroughly enjoying my new challenge with a wonderful team. Big thanks to everyone who facilitated this opportunity for internal mobility within the organisation".
Hatch Exchange
Sodexo has partnered with Hatch Exchange, an expert recruitment company to find access to flexible paid job opportunities at reputable companies. All employees regardless of experience and skillset can register their interest by clicking this link: https://www.hatch.exchange/covid-19/sodexo