Melbourne Servathon: Taco Tuesday!
---
7 June 2018
Melbourne's mammoth Stop Hunger Servathon campaign continued with a distinctly Mexican flavour this week as amigas from the HR and Licensing team – Georgia Welfare, Michelle Mumberson, Melony King, Ivy Du, and Suzi Mitkovsk,i joined forces to deliver a wonderful and Muy Delicioso Taco Tuesday dining experience!
Spoilt for choice with three separate fillings (chicken, beef and an amazing bean and veggie combo), hard and soft shells and complementary condiments. Staff from the Melbourne Support Office stormed the counter and enjoyed a lunch like no other. It made only more delicious by the fact that money raised was going to a worthy cause,
The team raised $350 for Foodbank Australia as part of Sodexo's Stop Hunger fundraising efforts.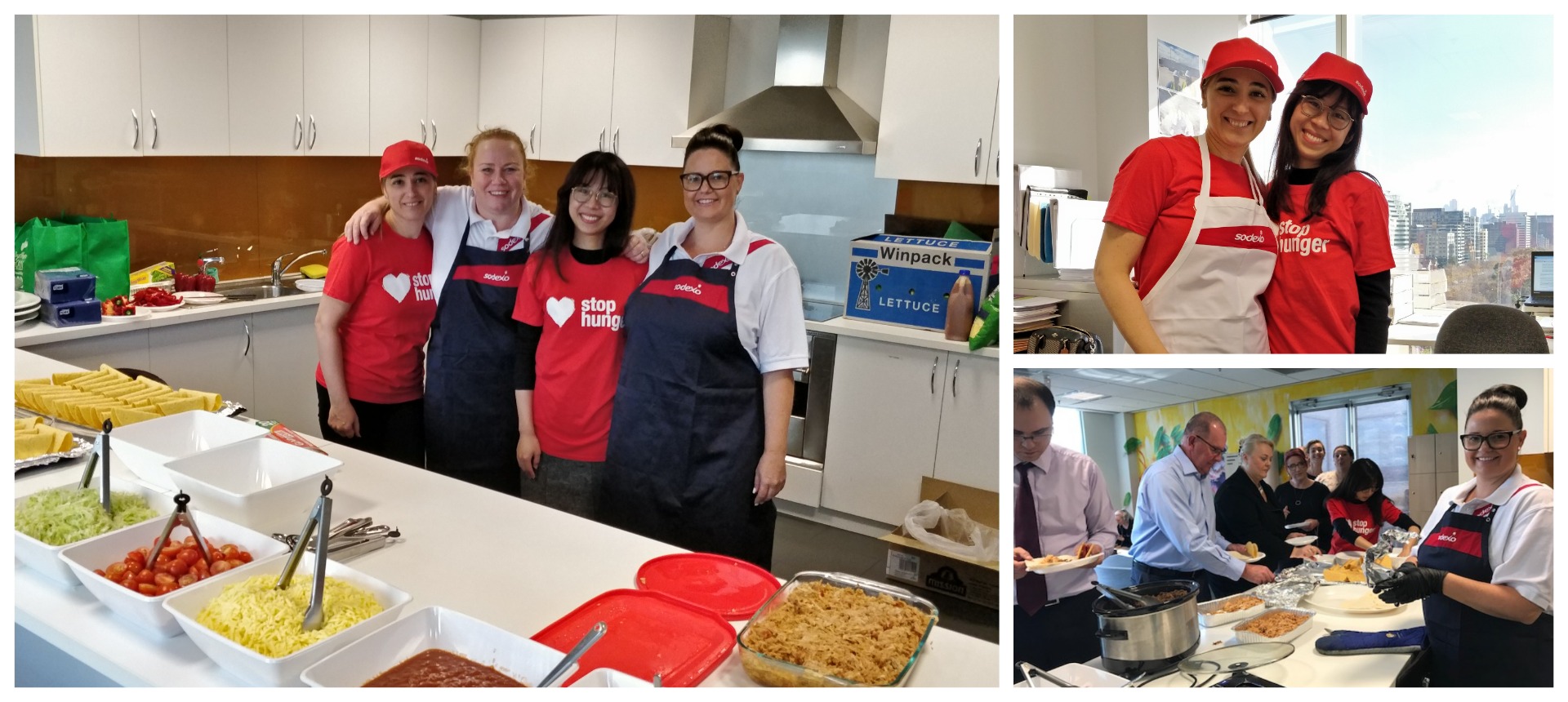 Muchas gracias again to our supplier sponsors and the Servathon volunteer team!