Employees of Wickham Village obtain nationally accredited qualifications
---
Congratulations to the following team members from Wickham Village who have obtained nationally accredited qualifications: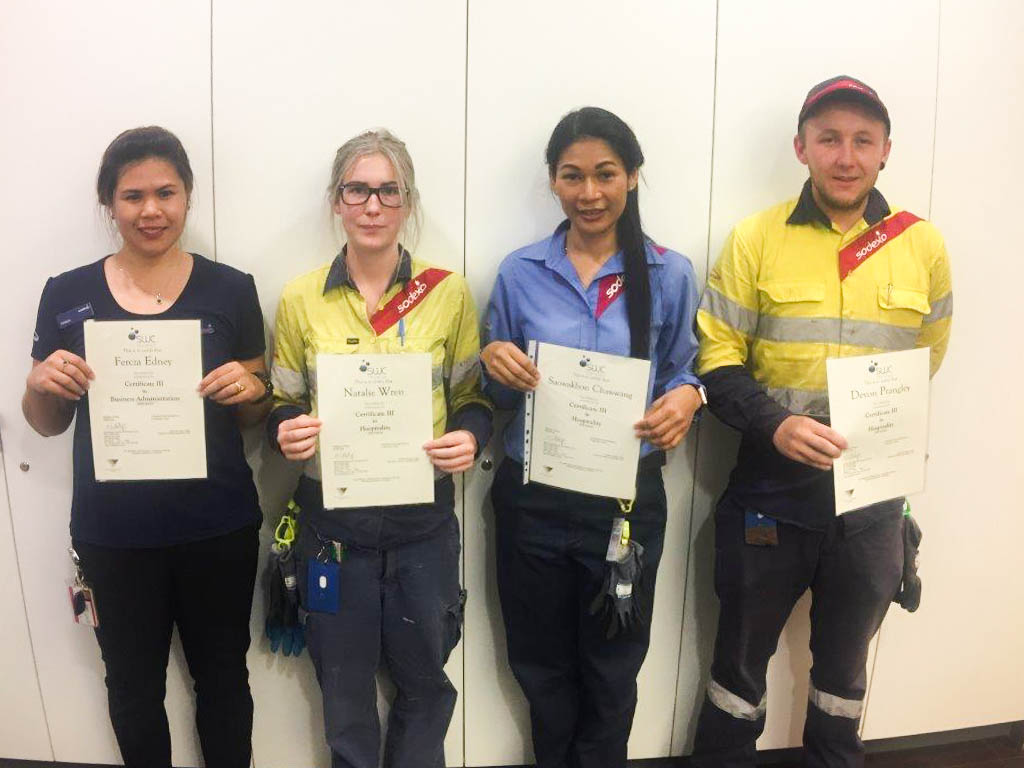 Fercza Edney, Administration Assistant- Cert III in Business Administration
Natalie Wren, Housekeeping – Cert III in Hospitality
Saowakhon Chawwang, Dining Room Attendant- Cert III in Hospitality
Devon Prangley, Utility Cleaning- Cert III in Hospitality
Scott Westbrook, IFMS Manager Wickham, recently awarded the certificates to the team alongside Village Administration Manager Jojo Harrison. "The team were presented their certificates and congratulated by the team at one of our pre- start meetings. We have other team members currently completing traineeships in Hospitality and Management, so we look forward to presenting more successful staff their qualifications in the coming months", says Scott Westbrook.