Celebrating the achievements at Crowne Plaza Canberra
---
Priyanka Kumar, Executive Housekeeper at Crowne Plaza Canberra shares news of the team, as they recently celebrated the Traineeship Awards of six of our staff members:
Krishna Arjun Pradhananga – Cert III Cleaning Operations
Fiona Morris – Cert III CleaningOperations
Tracy Faigafa – Cert III Cleaning Operations
Sanjida Akter – Cert III Cleaning Operations
Varna Suratenaya – Cert III Cleaning Operations
Lijian Liang – Cert III Cleaning operations
"Everyone enjoyed the afternoon with tea and cakes and we spoke about Sodexo's commitment to each individual's professional growth.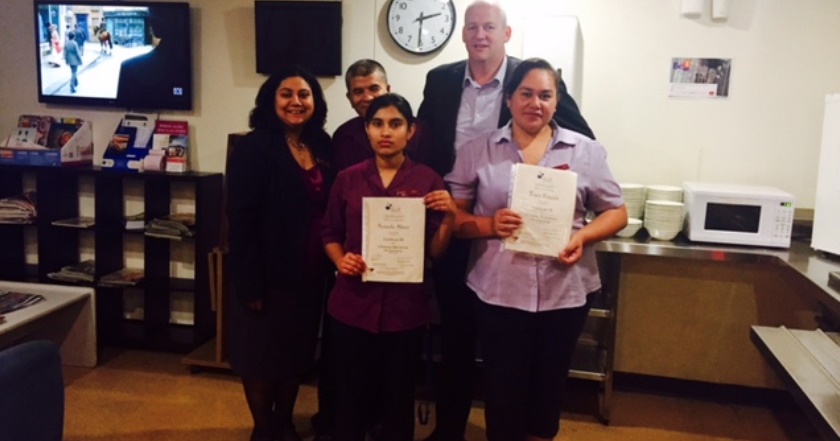 These certificates prove how our Sodexo team mates can achieve things while they are working on the job and doing things that are part of their roles.
The best thing is the trainers come and assess them in their familiar environments so it is a win win situation for everybody. We also had Tina Fisher GM Crowne Plaza Canberra congratulate the team on their achievement and express her appreciation for their hard work and effort that they put in everyday.
I also want to take this opportunity to thank our support teams like Andrea in training, Damien from MEGT, Danika, Georgia and ladies in Human Resources, Karen in Payroll. Thank you for supporting us!"