How to refer a candidate through Talent Finder
---
Step 1: Click on 'Make a Referral'.
Step 2: Complete your details and answer the questions about the referral. You can refer someone to a specific role or as an expression of interest to work at Sodexo. You can also visit our Career page to see current vacancies.​
Step 3: Click 'submit' – please make sure to fill in all fields marked with a (*) as these are required.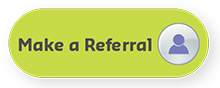 What happens next?
Both you and the referred person will receive a confirmation e-mail about the next steps. To ensure a fair hiring process for everyone, referred candidates must follow the application process through our Career page.
If the referred candidate is hired, you may be eligible for a reward if program guidelines and criteria are met. You will receive an e-mail notification and the reward will automatically be paid to you. Click here to find out more about rewards or ask your manager to provide you with this information.
Please note that you will not get a response if the referral has been unsuccessful.