Mental Health Week activities
---
This week it is Mental Health Week, the aim of Mental Health Week is to promote social and emotional wellbeing to the community, encouraging people to maximise their health potential, enhancing the coping capacity of communities, families, individuals and increasing mental health recovery.
As part of Mental Health Week we asked that you all pledge one thing you can change now to help you cope with stress. See below photos of our people making their pledge: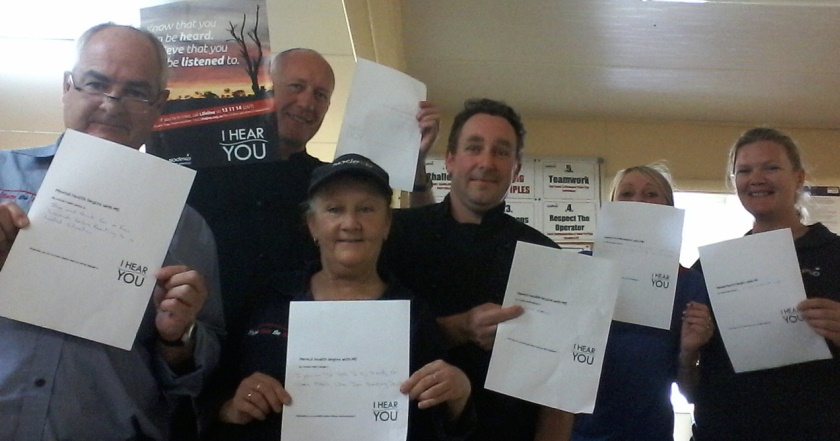 (above: the team at Dalby Stayover)
(above: West Pilbara Village)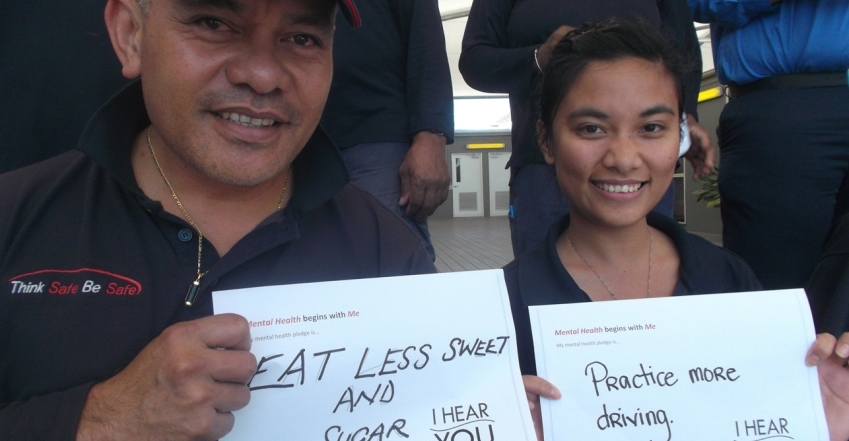 (above: Ange and Roi from Moranbah)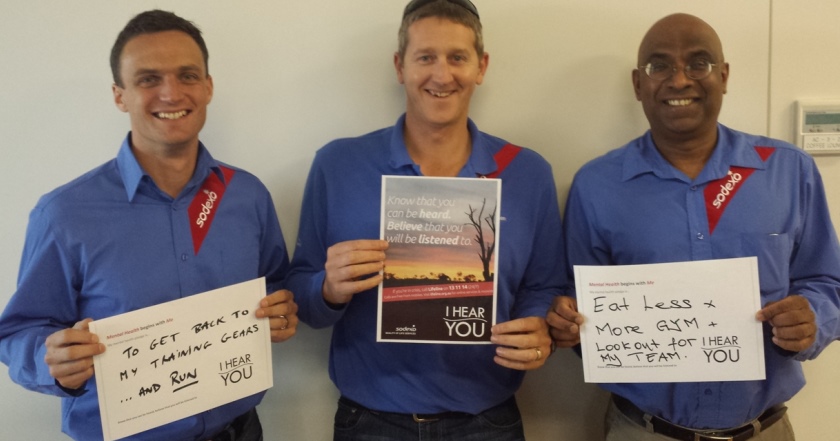 (above: Benoit, Matty and Jawahar)
We recently implemented the I Hear You initiative for our employees to bring mental health to front of mind.  This initiative is aligned to our mission to improve the Quality of Life and the goal of a zero harm workplace, which includes both physical and mental health safety.
If you or anyone you know is currently experiencing feelings of stress, anxiety or depression please encourage them to phone Lifeline on 13 11 14 or call yourself.
Know that you can be heard, believe that you will be listened to.