Connecting to Safety
---
In our continuous journey to have a Zero Harm Workplace, teams regulary share ideas, initiatives, and safety campaigns that help team members to think about their personal and work health and safety, and encourage each other to value and take responsibility for safe and healthy work practices.
In doing so, we ensure that we both live and work by our Zero Harm vision and belief that "All Accidents Are Preventable." Workplace safety is achieved when we work together to share best practice, lead by example, and look out for each other to prevent accidents. Remember, our work is never so important that it cannot be done safely.
For most employees, the best reasons for staying safe at work are their families, friends and loved  ones. The team at Merinda keep safety at the top of mind with a wall of photos featuring loved ones, pets, and loved past times as a reminder to work safe!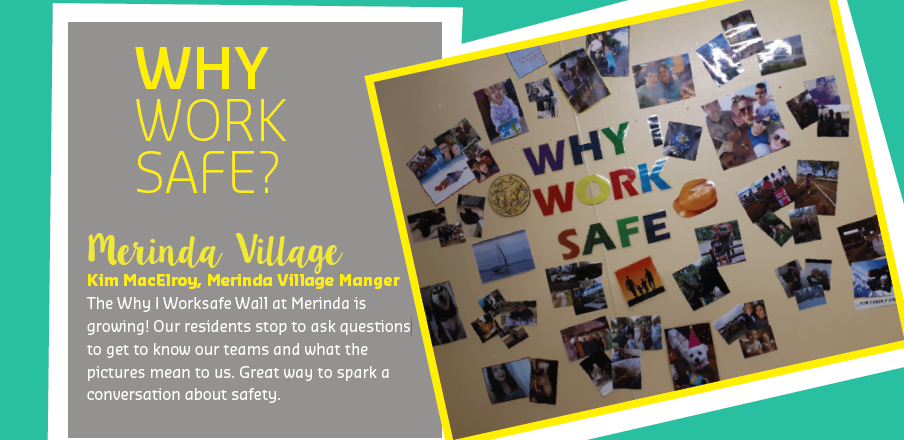 The team at Karntama take part in a food safety focussed presentation and exercise.