Celebrating safety successes
---
For the first time in Sodexo Australia's history, we have achieved 15 months Lost Time Injury free and more than 2,000 days (or 5 ½ years) significant injury free across 20 of our sites.
Congratulations and thank you to all of our teams for the effort made to ensure we provide a safe and injury free workplace. This is an incredible achievement.
Well done to the following teams for their significant injury free successes:
ASC North
Hailebury Brighton
Prins Willem
Canon
Haileybury Keysborough
Saab
CGU Melbourne
Lion
SPC
Colgate Palmolive
Loreto
St Pauls Walla Walla
Corrs Melbourne
Masonic Care
UC Arrunga
Corrs Perth
Norske Skog
UC Lynvale
GSK
PwC Melbourne (pictured above)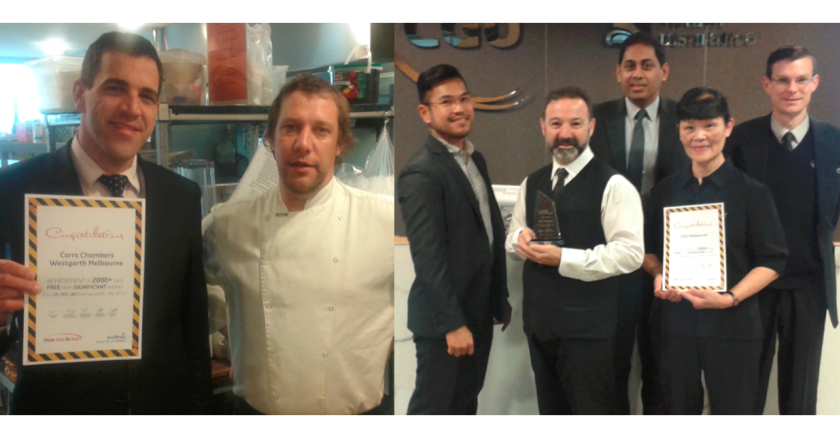 The team at Corrs Melbourne and CGU Melbourne 
A special note to 9 of these sites who have also achieved excellence in safety given their work environments and increased labour hour challenges:
ASC North
Haileybury Keysborough
Prins Willem
CGU Melbourne
Loreto
UC Arrunga
Colgate Palmolive
PwC Melbourne
UC Lynvale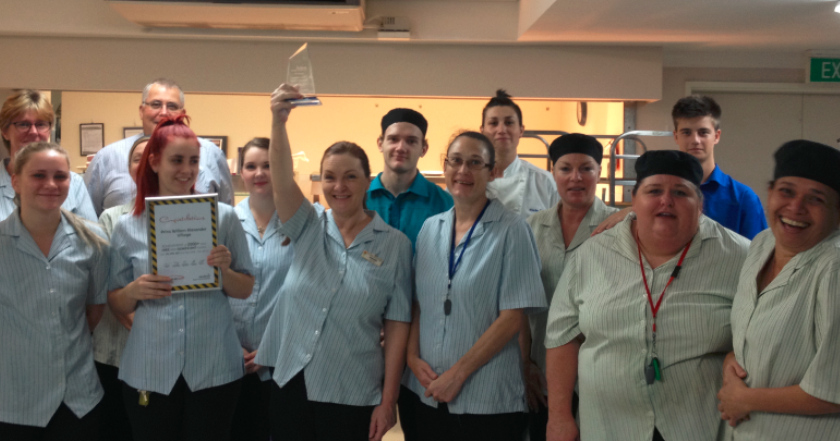 Prins Willem Retirement Village
Safety excellence does not happen by chance. We need to continue to work hard at improving our processes, behaviours and focus to ensure safety remains front of mind.
The points below are some proactive steps we can all take to drive safety improvement and injury prevention:
         Report and action all hazards immediately
         Conduct a TAKE 5 prior to commencing each task
         Report unsafe behaviour, do not  ignore it
         Comply with safety procedures and SOP
         Investigate all incidents (major and minor) and learn from these errors
By continuing to comply with the points above, we are all actively doing our part to achieve our goal of Zero Harm.