Raymond Walters Japanangka Penangk, RAP Artwork unveiled
---
Ahead of the launch of Sodexo Australia's second Elevate Reconciliation Action Plan (RAP), employees and members of the Country Leadership Committee gathered at the National Support Centre to unveil a painting created by Aboriginal contemporary artist, Raymond Walters Japanangka.

During the presentation, Raymond spoke about his heritage from the Anmatyerre language group, from the Central Desert region of Australia.  Raymond is an established artist, exhibiting and selling his works nationally and internationally for over 15 years. He comes from the North West of Alice Springs, and hails from a long line of prominent artists from Utopia and the Western Central Desert. Raymond is passionate about art and bridging the cultural divide and sharing stories through art and conversation.
"Aboriginal art is about stories, most of which are linked to traditional ceremonies, songlines and personal journeys. There is an opportunity to bridge the gap in understanding the basis of where Aboriginal art derives." –Naomi Walters at Penangk Aboriginal Art Gallery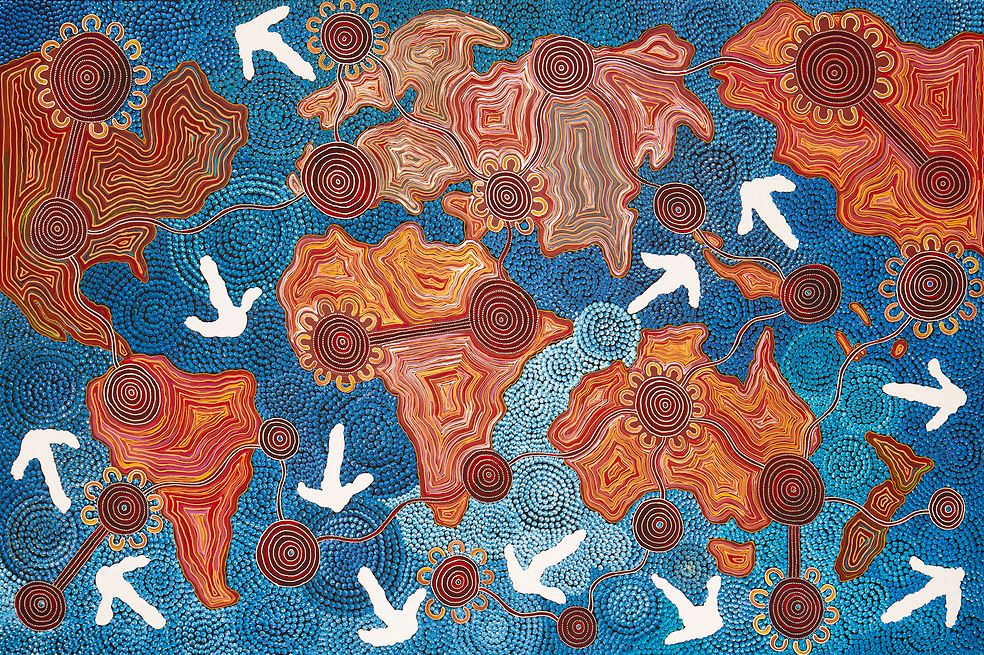 The artwork titled "Sodexo' was commissioned as the artist's own interpretation of Sodexo's RAP journey.
"The painting represents Sodexo's global footprint and interconnected countries and community. The use of both dots and lines is a mark of respect for all first nations' peoples across Australia.  The surrounding textured Emu tracks symbolise strong leadership and an ability to continue moving forward.  It features colours of red earth, white, and blue which is reflected in the colours of the land and sea as well as Sodexo's brand colours.

It was a privilege working with Sodexo on this project. I found the creative process interesting and enjoyable because it required me to depict a synergy of Sodexo's company values and the invested empathy with the Aboriginal & Torres Strait Islander community. Thank you Sodexo, not only for the opportunity, but for also recognising the importance of having a company RAP". – Raymond Walters Japanangka/Penangk