National Reconciliation Week 2015
---
Sodexo Tanami Celebrating National Reconciliation Week 2015
Tanami Sodexo Project Manager Antonio Rea and Aboriginal employee Vicki Trindle welcomed Walpiri Traditional Owner for the Tanami site, Henry Cook and Lajamanu community Elder Steven Patrick, to site for introductions and yarning over a morning tea. It was a simple yet important gesture in terms of nurturing our relationship with the Traditional Owners and communities of the Tanami region. (picured above).
Remembering National Sorry Day and National Reconciliation Week in SA
Peter Burgoyne, Sodexo's Indigenous Community Liaison Manager for SA, hosted a number of events on site and in the community to remember National Sorry Day and National Reconciliation Week.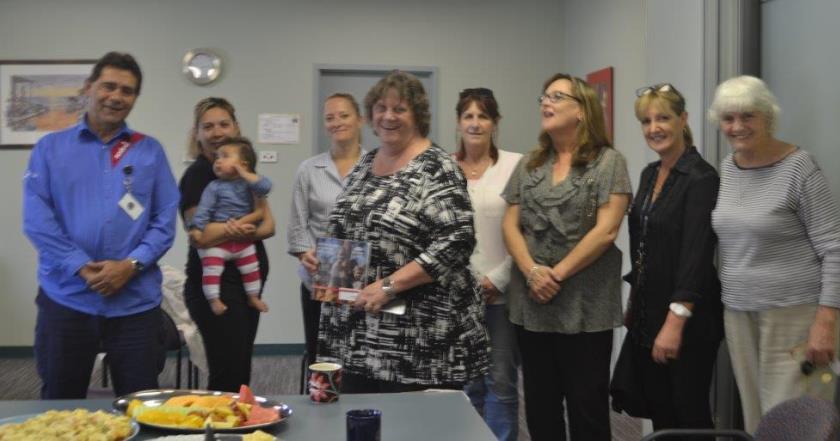 National Sorry Day Presentation at Roxby Downs Hospital
A morning tea and storytelling with the Roxby Downs Multi-Cultural group, raising awareness of the "Bringing Them Home" report that was tabled in Parliament, which commemorates and raises awareness to the wider Australian public, on the significance of the government assimilation policy that forcibly removed children from their families during the 1900s.
During the morning tea Peter drew from his personal experiences that as a young boy he witnessed close friends as children, being taken away from their families and not knowing or understanding at the time why and the emotional trauma that they and their respective families endured.
The members who attended were very appreciative of the presentation and now have a better understanding of what is the National Sorry Day.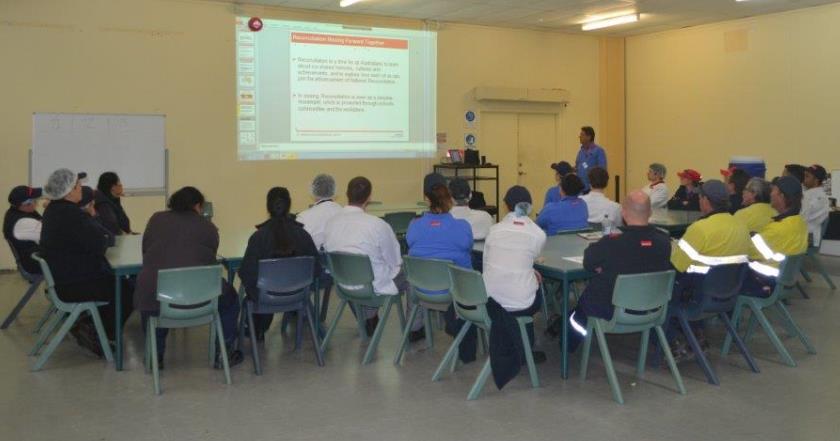 Reconciliation presentation at Olympic Dam
Peter provided a presentation on reconciliation to members of Sodexo's Olympic Dam team. After the presentation some employees stated that they enjoyed the presentation and would like copies to increase their own understanding of Reconciliation and to help them to educate their families on awareness of "what National Reconciliation week" is.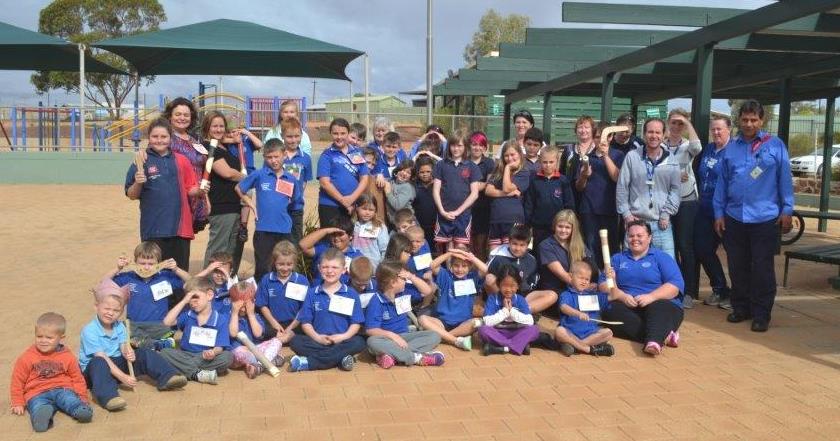 Andamooka School Reconciliation presentation, Aboriginal language exchange and storytelling
At the conclusion of the two and half hours that Peter spent at the school, the children at the Andamooka School put on a mini concert for Peter which included a CD with a band playing Aboriginal music with the sounds of a didgeridoo.
Here is an excerpt from the email Peter received from Donna Waters, Aboriginal Liaison Support worker Andamooka:
The children were surprised to learn how Aboriginal people recorded their history through song and dance and stories, without computers, and how it was passed down from generation to generation. Peter talked with the children about his knowledge of animals, plants, language and showed them on a map where his two traditional groups were located. We would like to say a big thank you to Peter for joining us, many of the children are still asking us questions about various aspects of Aboriginal culture and we would love Peter to come back to our school and answer them.
  *Thank you Uncle Peter* Andamooka Primary School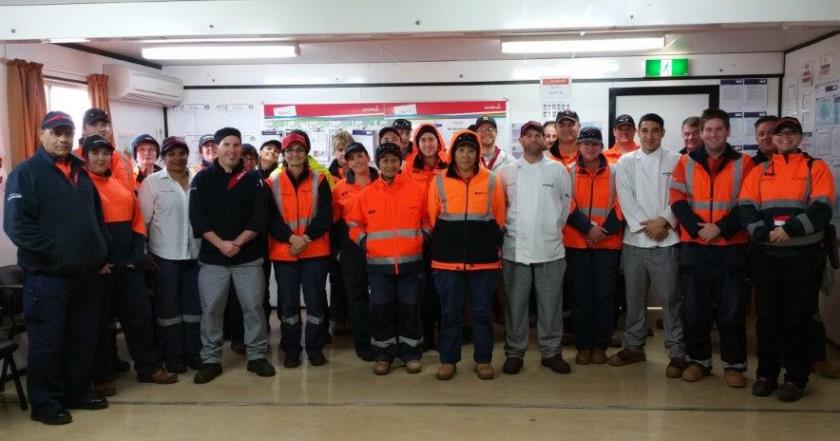 Reconciliation presentation at Prominent Hill
Peter provided reconciliation presentations to Sodexo Prominent Hill employees. The presentation was educational with everyone showing interest and providing comment at the end. Some of the employees requested copies of the Aboriginal map of Australia, the Aboriginal Flag and copies of Sodexo's Reconciliation Action Plan.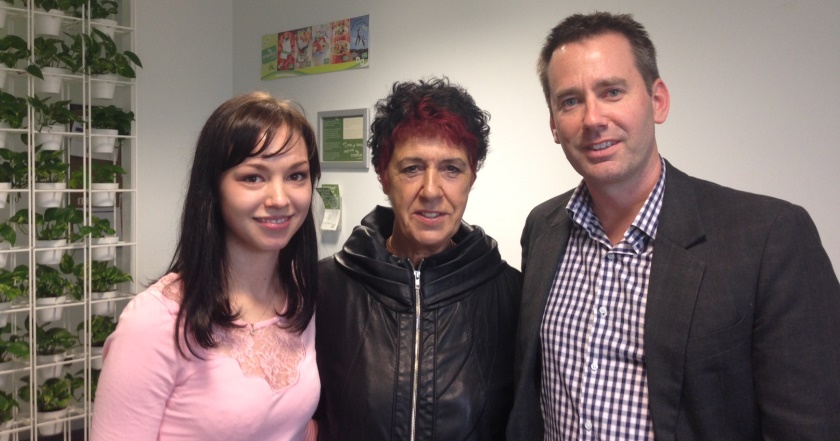 Last but not least, the National Support Centre in Melbourne celebrated National Reconciliation Week
The team in Melbourne invited Aunty Carolyn Briggs for the Welcome to Country and a storytelling session. A video on "sorry day" was screened which everyone found very powerful and everyone enjoyed the afternoon tea from Indigenous catering company Beautiful Delicious. Pictured above is Receptionist, Candice Crain, Aunty Carolyn and COO Nick O'Callaghan