NAIDOC Week at Prominent Hill
---
As part of Sodexo's Elevate Reconciliation Action Plan, the company commits to celebrating NAIDOC Week across the business, providing employees with the opportunity to participate in local community events and individual celebrations at each site.
Sodexo also prides itself on developing relationships with Indigenous communities, and is committed to Cultural Diversity within the workforce, through understanding and valuing the different backgrounds of all employees, where everyone feels welcomed, safe and respected.


Pictured above, Elder Ian Crombie gives a Welcome to Country at Prominent Hill mine. 
NAIDOC Week at Prominent Hill began on Monday 4th July with a Welcome to Country performed by Traditional Owner and Elder, Ian Crombie. The official opening was followed by flag raising ceremony and informational session on this year's Naidoc theme and celebration.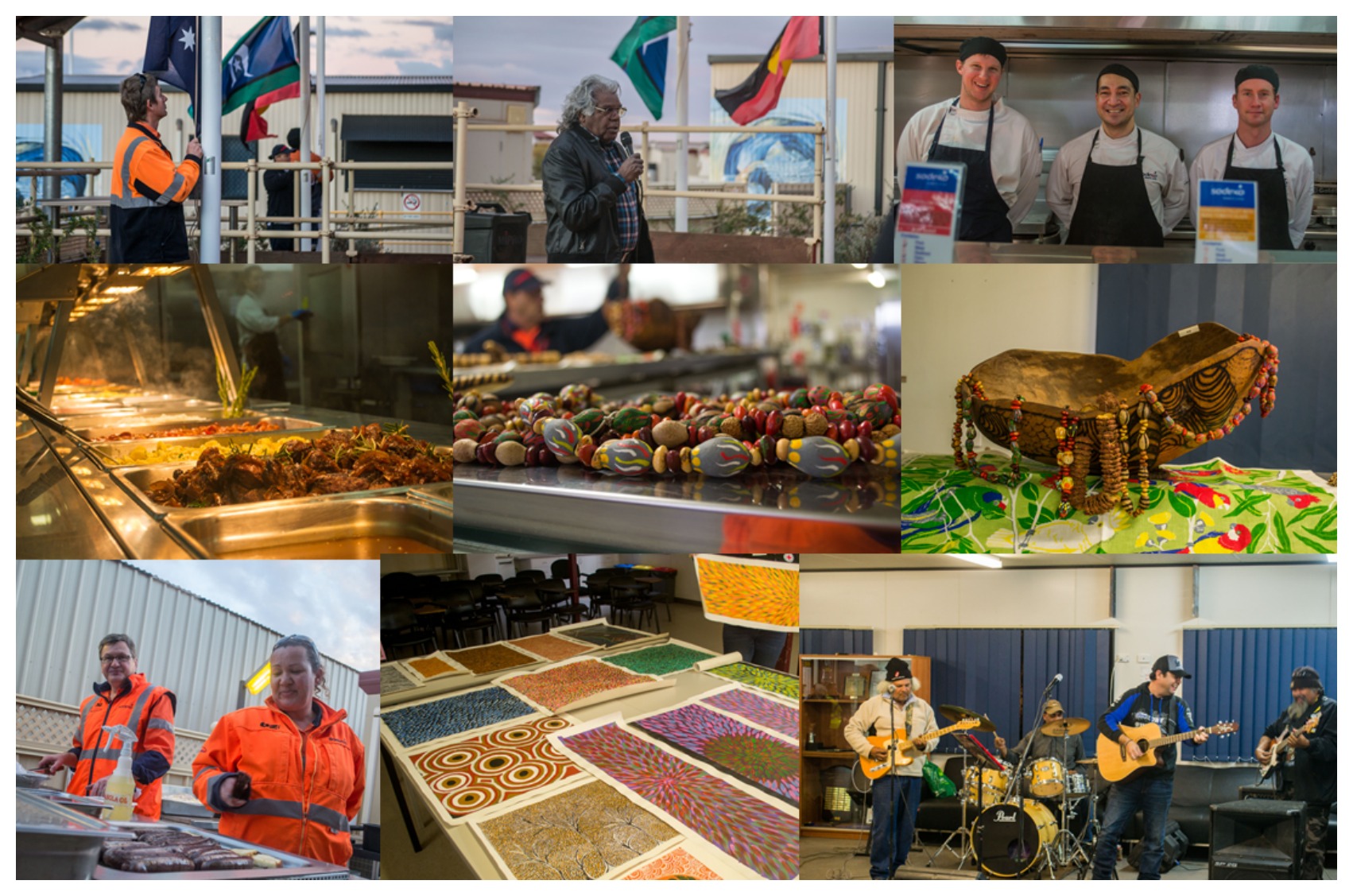 A NAIDOC themed menu and activities took place every day throughout the week; Red Wing Country band performance, Aboriginal artists workshop, traditional flavours tasting BBQ, Aboriginal music and films, AFL Indigenous Dreamtime match replay, and a Prominent Hill soccer match. Residents took part in a NAIDOC Week raffle with great prizes consisting of AFL Dreamtime at the MCG tickets, Aboringinal artwork by Rowena Williams, Indigenous Round Guernsies and a grand prize chartered flight aross Painted Hills and Lake Eyre, with overnight William Creek accommodation for 2.

These celebrations are a great way to acknowledge the Traditional Owners of the land and grow our own internal awareness around the relationships we've created that have enabled us to do the work that we do. Through the work of our dedicated Indigenous community engagement managers, we've tried to ensure that we have a varied and far-reaching program that ensures most of our staff and even clients have the opportunity to connect with Indigenous culture and celebrate these achievements together.