International Women's Day 2018
---
With the World Economic Forum's 2017 Global Gender Gap Report findings telling us that gender parity is over 200 years away – there has never been a more important time to keep motivated and #PressforProgress. And with global activism for women's equality fuelled by movements like #MeToo, #TimesUp and more – there is a strong global momentum striving for gender parity.
Since the creation of Sodexo, our mission has been to improve quality of life of our employees and all who we serve and to contribute to the economic, social and environmental development of the communities, regions and countries in which we operate. As a company that promises to improve quality of life of people, corporate responsibility lies at the core of everything we do.
Which includes gender balance and the advancement of women.
Sodexo undertakes many ambitious initiatives to further this goal, including training, mentoring, creating gender networks and raising awareness about gender-related issues. In nine years, the percentage of women in Group Senior Leader roles has risen from 17% to 32% and women now make up 50% of the Board of Directors.
The results for Sodexo Australia: 52% of our employees are women and we have a strong gender profile of 60% female non-managers, 40% of female managers.
This year Sodexo's International Women's Day (IWD) campaign theme is "We strive to make every day International Women's Day" designed not just for March 8 but for every day of the year.
On 8th of March, to celebrate IWD we held events across our Australian sites and support offices.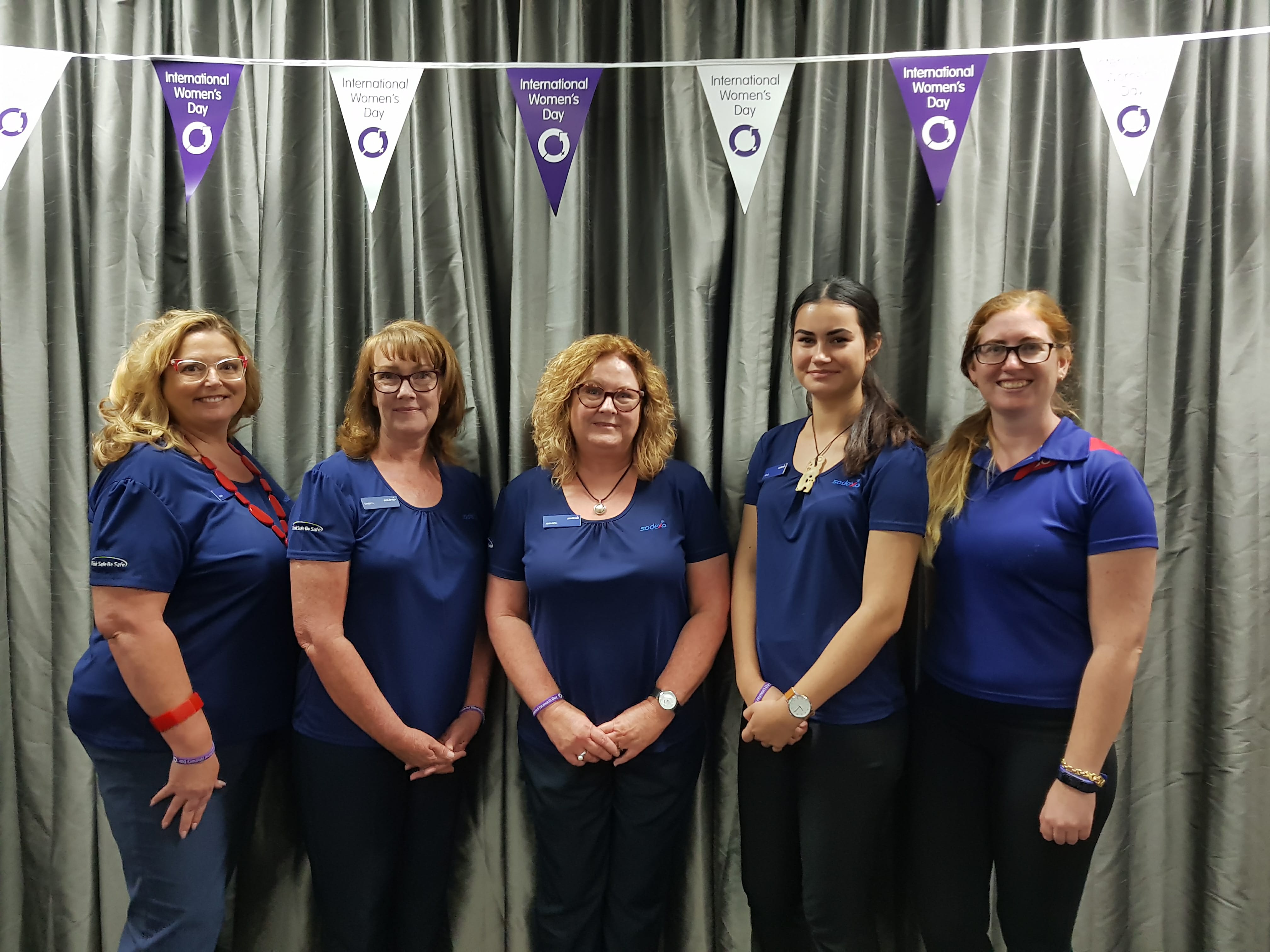 At Rocklea Palms, 50 women from Sodexo, Rio Tinto and the Paraburdoo community gathered together to share food and listen to speeches from some very inspirational women from the community including Sister Margaret Culhane who shared incredible stories from her time in the education industry through to her work with refugees from Asia and Africa.
Mike Edwards, Rocklea Palms Village Manager, shared Sodexo's commitment and traction with gender equality across Australia.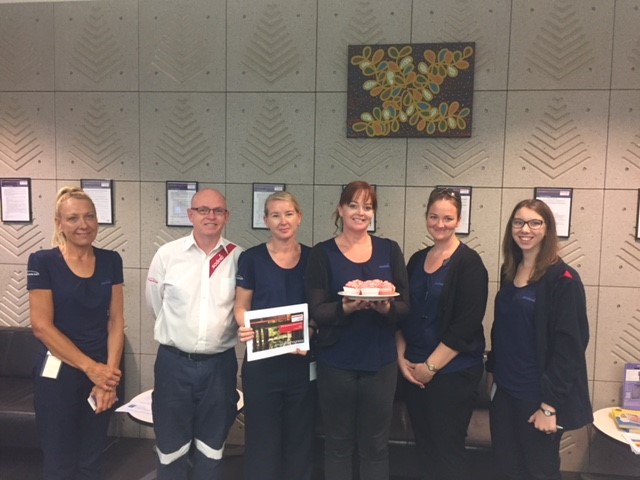 The Chefs of Wickham made pink cupcakes for our team, which were enjoyed whilst completing the post-it note activity to build their IWD heart.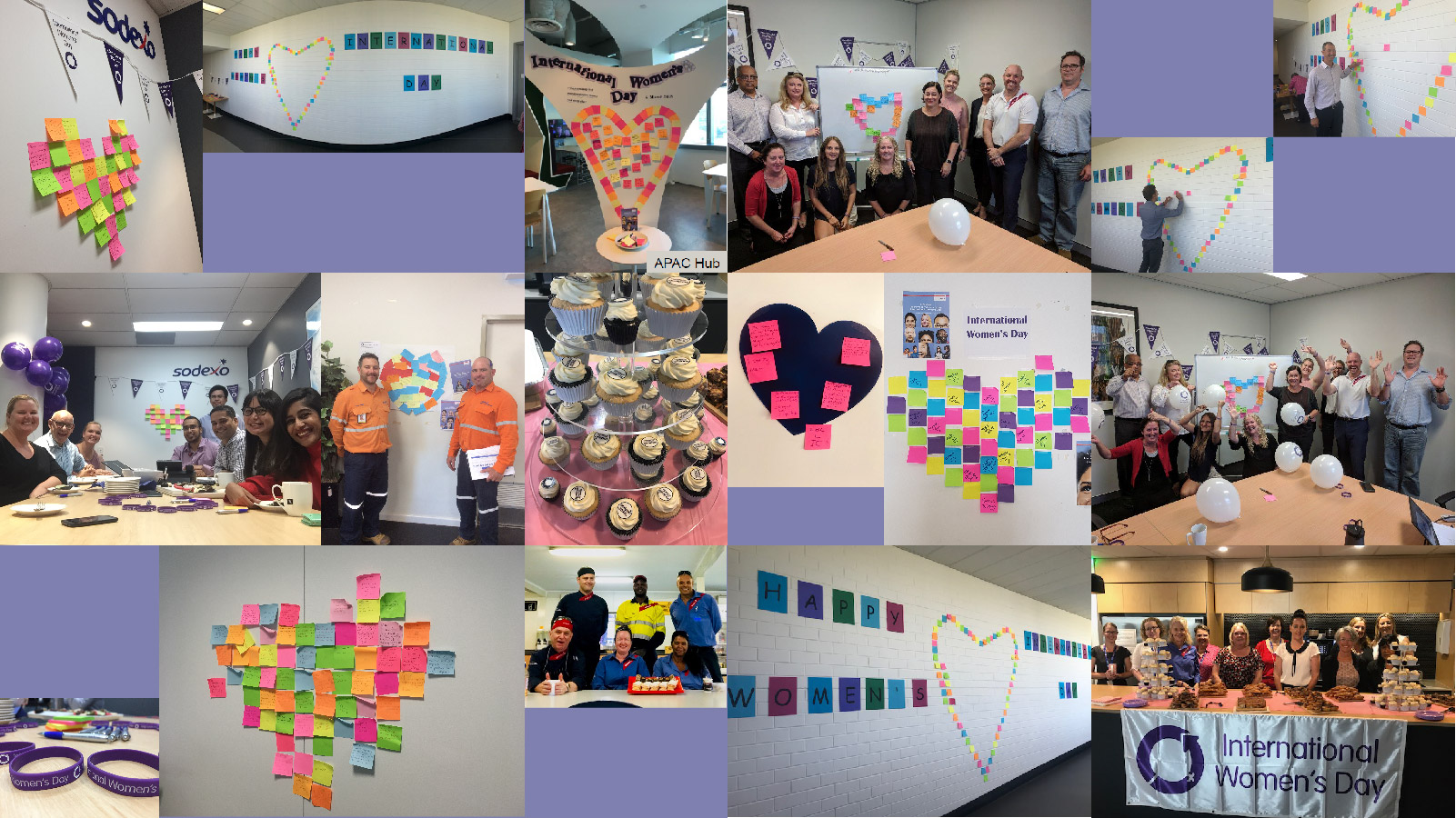 More celebrations moments from support offices and sites.