A Taste of Harmony 2016
---
A Taste of Harmony, in line with Harmony Day, is a delicious way to celebrate our workplace's cultural diversity. With one in four workers coming from overseas, there has never been a more important time to acknowledge and celebrate our diverse workforce at Sodexo.  This year, Sodexo support centres and sites organised a lunch or afternoon/morning tea, where employees brought a dish that reflected their cultural background or shared a type of cuisine from a different culture.
At the Sale support centre, each member of the team cooked meal from another members' country of origin. The countries and dishes represented were Australian (sausage rolls, lamb kebabs, damper rolls, pavlova, steak & onion Pie, witchetty grubs), Malaysian (Nyonya Chicken Curry), American (Fried chicken, pickled cabbage and beef sliders) and Scottish (Shortbread and Rumbledethumps).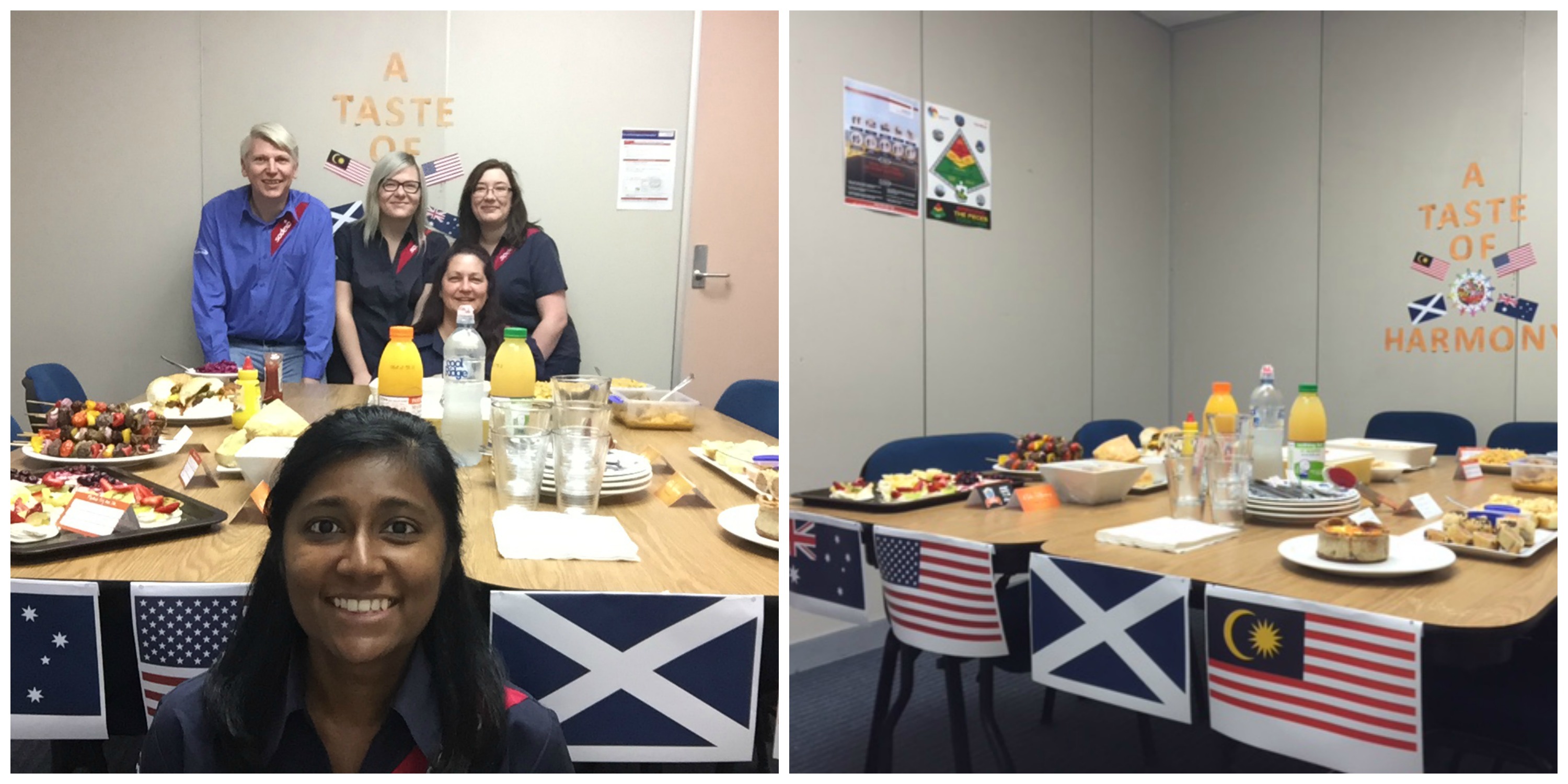 The Sydney and Melbourne support centre teams got together for a very international afternoon tea. After an international trivia quiz, the group enjoyed a delicious spread of Indian sweets and savouries, French pastries, Mexican tacos, Chinese san choi bau, pavlova, and even "Uzbekistan Fairy Floss" compliments of the IT&S team!

David Greilach from the Melbourne team showed off his chef skills with an impressive duck breast dish with celeriac mash and jus.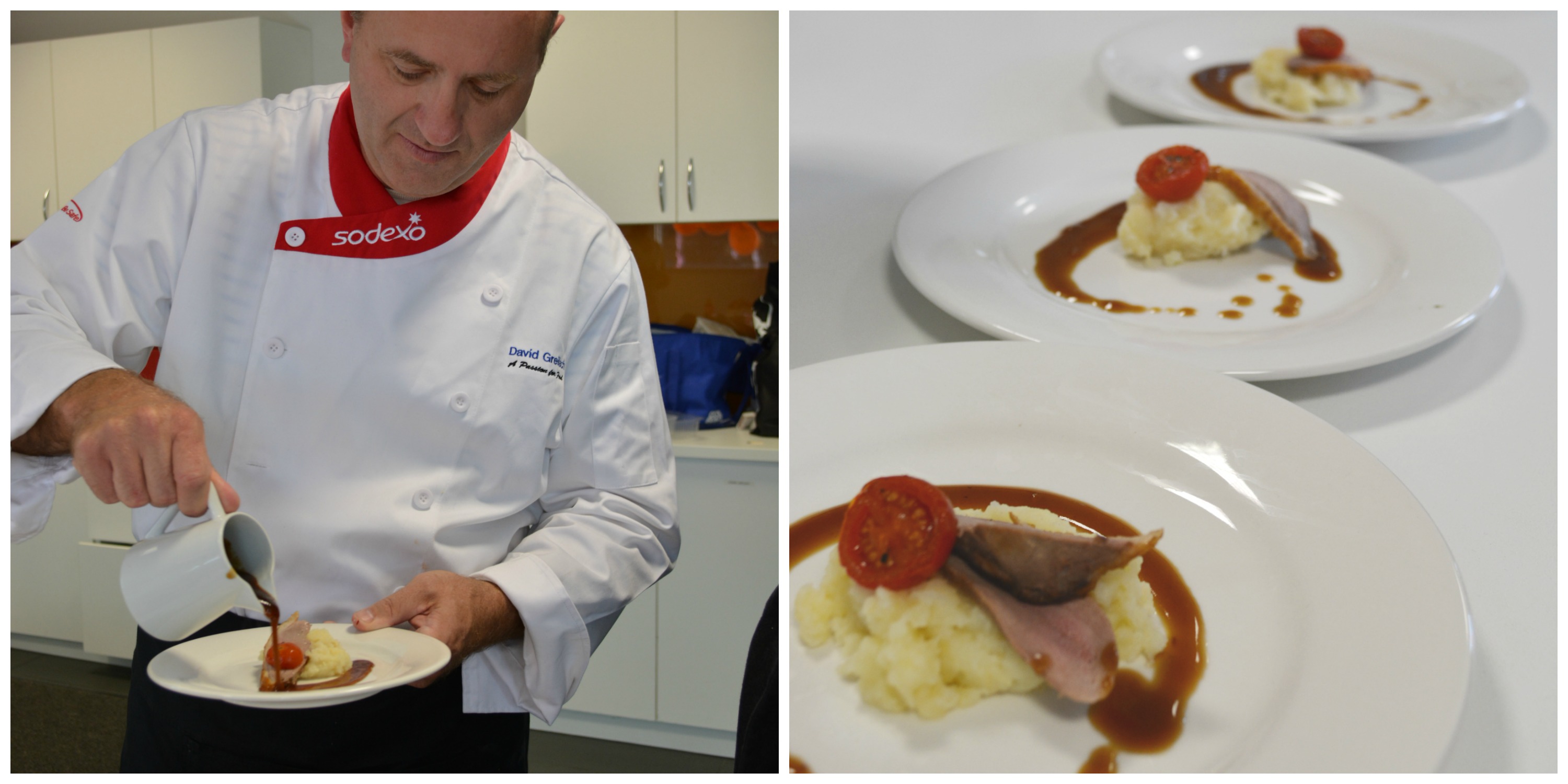 What better way to foster a harmonious workplace than by sharing a little about yourself over a new and interesting meal!