Sodexo launches second Elevate Reconciliation Action Plan
---
On National Close the Gap Day, Thursday 21 March 2019, Sodexo launched its second Elevate Reconciliation Action Plan (RAP), bringing together corporate partners, government, and members and Elders of Melbourne's Aboriginal and Torres Strait Islander community to celebrate Reconciliation action.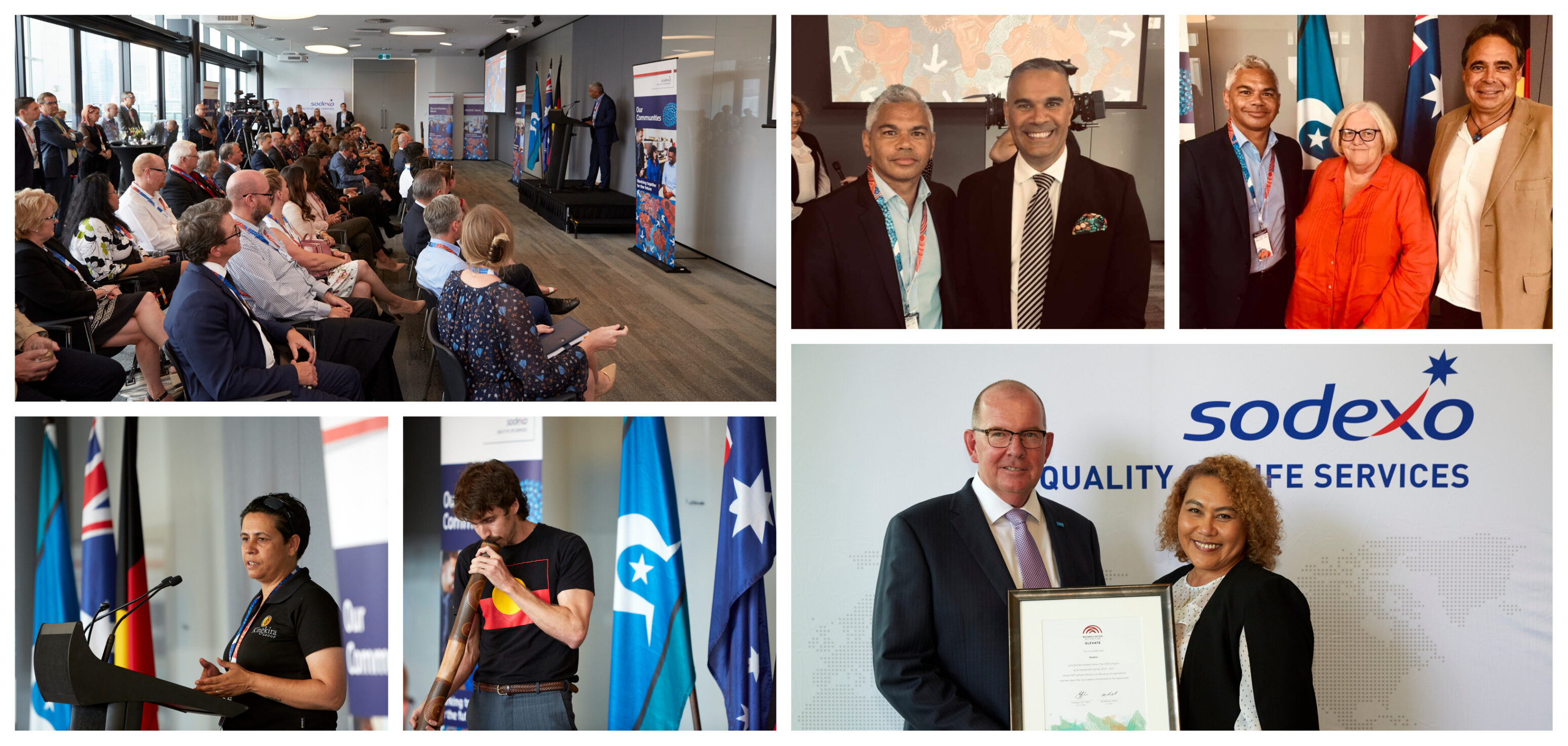 Karen Mundine, CEO of Reconciliation Australia (RA), spoke at the launch, presenting Sodexo with a certificate acknowledging our 5th RAP and our second at the Elevate level. "This RAP inspires social change in workplaces across Australia, generating economic and behavioural transformation with far-reaching positive impacts," she said, noting the commitment of Sodexo to communities across Australia, urban, regional and remote. "Sodexo continues to take great strides in fostering positive two-way relationships with Aboriginal and Torres Strait Islander peoples, organisations and communities with so many opportunities created."
Reconciliation Australia also highlighted that Sodexo is one of only ten RAP organisations in Australia to have their RAP recognised at this level for a second time. As an organisation actively involved in the Reconciliation space for over 14 years, we are proud to share our journey and lead the conversation for corporate Australia.
To commemorate the RAP launch, an artwork titled 'Sodexo' was commissioned by renowned Aboriginal contemporary artist, Raymond Walters Japanangka as the artist's interpretation of Sodexo's RAP journey.
Please review our Elevate RAP commitments to 2021 and the 19 key points of action we will take together in continuing our work with communities across Australia. This vital document is our commitment to deepening relationships with Aboriginal and Torres Strait Islander people across our organisation, from employment and procurement, leadership decisions, through to the management of our sites.