Yandi Family Day
---
Last week at Yandicoogina Village,  Sodexo helped host family and friends of FIFO employees on site to experience what life is like living and working in the Pilbara.
Among the special guests of FIFO employees were parents, grandparents, husbands, wives, and partners. Families flew into Barimunya Airport, where the day started with a delicious morning tea and a mine tour conducted by our friendly Sodexo bus drivers. During the tour around the mine site, the group was lucky enough to witness a blast and enjoyed looking over some very large equipment and machinery.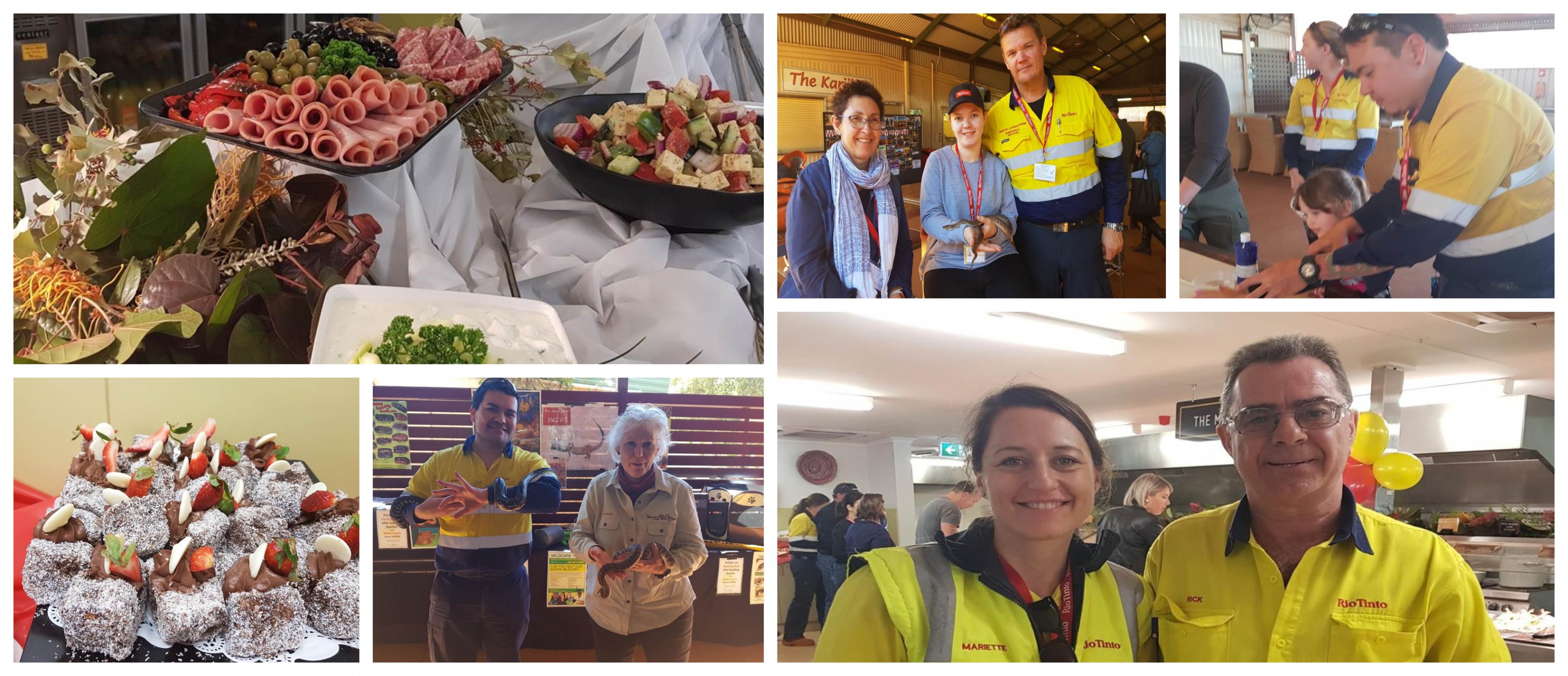 The busy catering team served up lunch for 120 people at the village, and visitors were shown around the village. Afternoon activities included some painting and wildlife interaction.
"It's reassuring for families and friends of our FIFO employees to come and see first-hand what it is like to work and live in the Pilbara. We know how much they care about their loved ones and we want them to see how we care for them as well and provide a good quality of life when they are away at work."
– Damien Mackney, Sodexo Operations Manager, Greater Hope Downs, Greater Yandicoogina, West Angelas
The mine service manager for Yandicoogina said the FIFO Family Days had grown over the past several years and is said to be one of the largest of its kind in Australia. It is now a much anticipated annual event enjoyed by employees, their families and of course the Sodexo team at Yandi!