Proud Sponsors of the Weipa Fishing Classic
---
Held annually over the weekend of the Queen's birthday in June, the popular Weipa Fishing Classic is the biggest event in Cape York. With the event run solely for community benefit, Sodexo was proud to sponsor the event this year, contributing their support to a number of local community and sporting groups.

With three days of non-stop fishing action, activities for the kids, live entertainment, market stalls, food and fun for the whole family, the event is popular with avid fishermen and the public alike, drawing many visitors to the region. With over 10,000 in attendance over the 3 days and nights of entertainment, the Sodexo team marquis was certainly busy chatting with locals and selling premium Kuditj jerky, which was a big hit with all the punters.
Sodexo also sponsored the NRL clinics over 3 days aimed at improving lives and educating communities on positive wellbeing. Each night, NRL Ambassadors and former players Clinton Toopi and Alan Tongue were in attendance as part of the NRL Voice Against Violence program, finishing off with a youth clinic at Amdoom oval on the final day.
Over four days of the event, the Sodexo catering team provided lunch to the Weipa Fishing Classic committee members, followed up by the Sponsors cocktail party on the Saturday night with 200 people in attendance. Well done to Chef Graeme Parnham and Chef Terrence Mackiewicz for the great feedback they received from the event.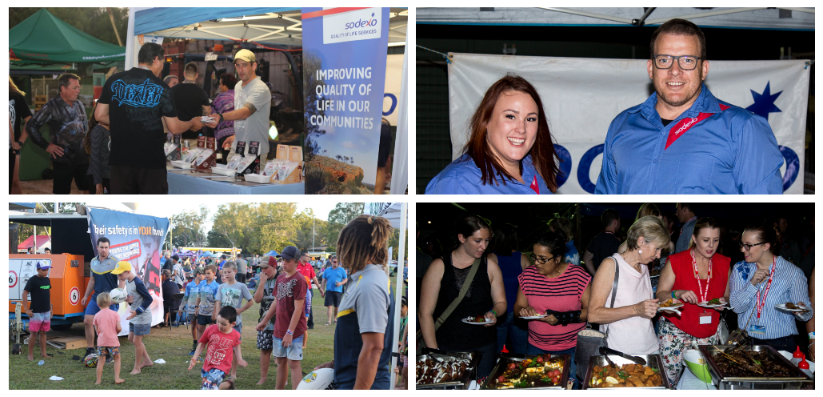 Sodexo has been proudly servicing remote communities in Australia for the past 20 years and is committed to improving quality of life for the people and communities where it operates.