Olympic Dam team puts on a superb Christmas feast
---
December 2017
Roxby Downs is widely known for its vast Olympic Dam mine, but this month it revealed another town treasure: a huge deposit of Christmas spirit.
Working away from home can be difficult especially at this time of year. As the provider of quality of life services, Sodexo looks after residents and workers in every aspect of their lives on site, and Christmas is no exception. This Christmas was touted by residents as "the best in the past 10 years", with "one of the best spreads I've had while working away".
The Sodexo team spread their Christmas cheer with a massive Christmas feast and activities throughout the month of December. Outstanding teamwork and service spirit kept the festivities going while temperatures soared to 44+ degrees.
The small but mighty team served dinner for over 1800 people and delivered a further 2000 specialty crib packs to the mine site. Head Chef, Emmanuel Machado was well supported by talented Senior Sodexo chefs Colin Fredericks, David Wilson and Duane McMahon from Kuditj were brought in to assist with the huge catering effort.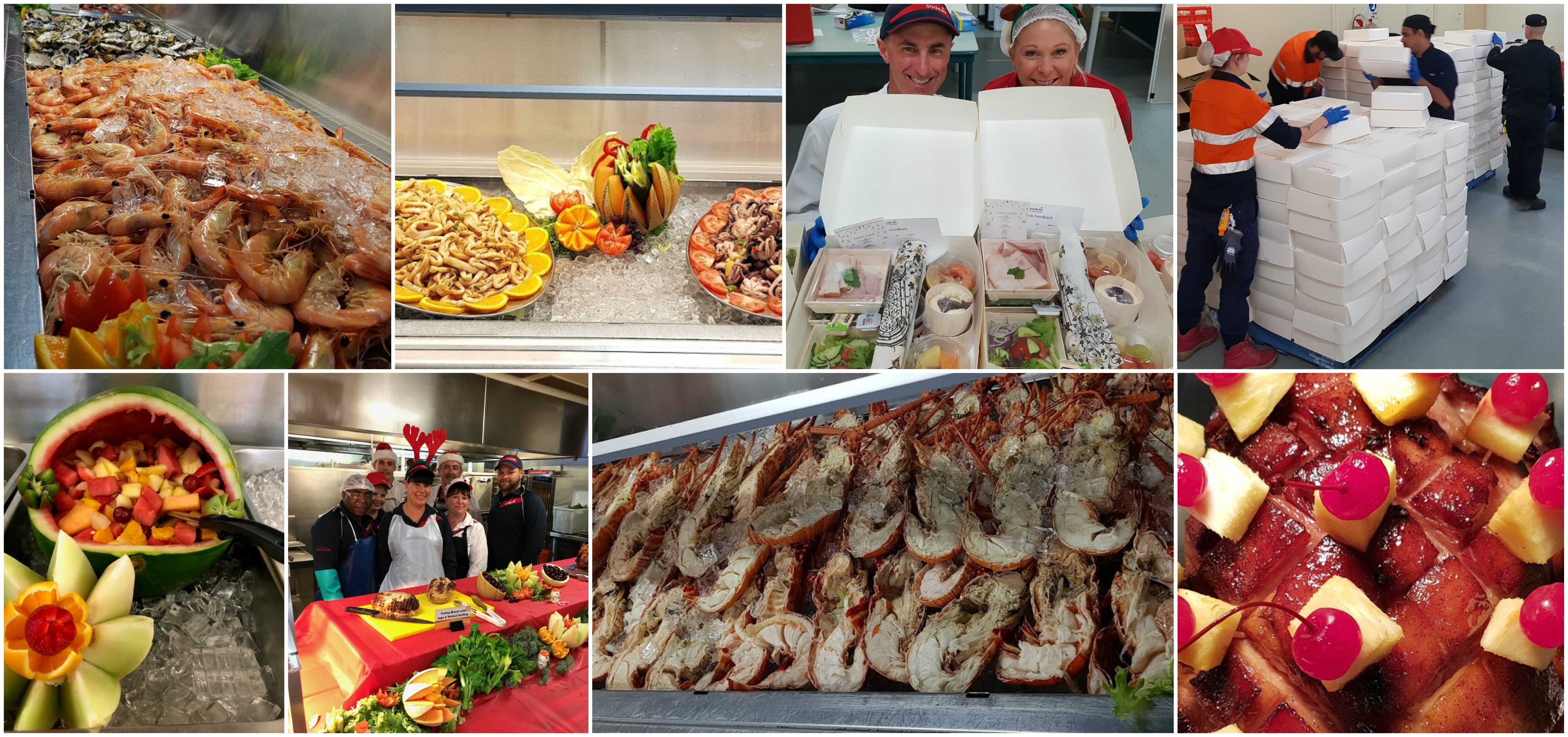 Christmas in Australia means lots of food and fresh seafood…530KG of prawns for dinner and Christmas crib lunches, 500KG of Crayfish, 500KG Turkey Breast, 350KG Leg Ham, 25 slabs Pavlova, 50 Litres of cream, 45 whole fish and 45KG cranberry sauce to be exact! The gourmet menu also included lobster, mussels, octopus, and all the classic holiday favourites like baked ham and roast.
Take a look behind the scenes at https://youtu.be/pt5J1nQtIAU
Best wishes from Sodexo and the Olympic Dam teams!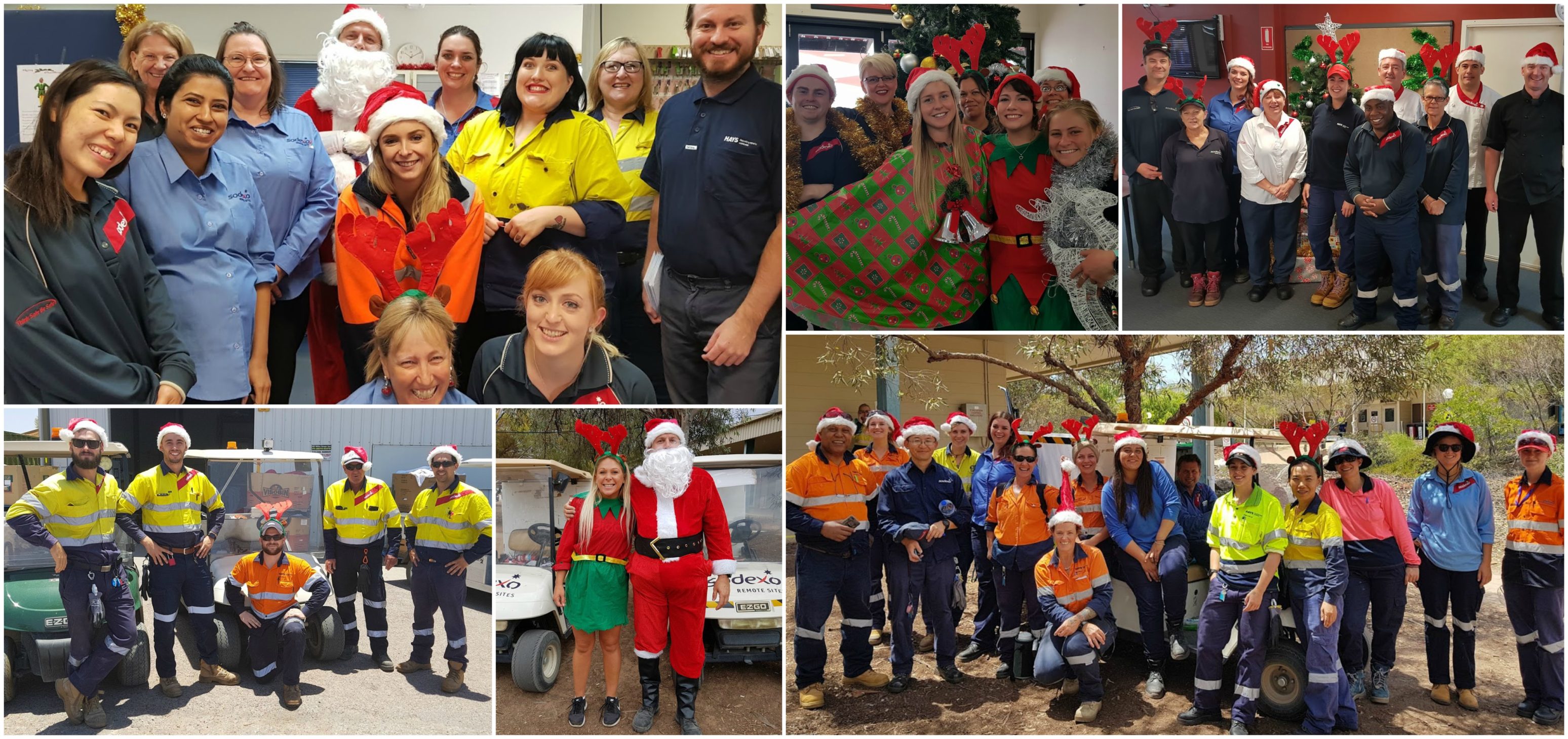 From left to right: Admin, Tavern, Catering, Maintenance, Santas helpers, and Domestic team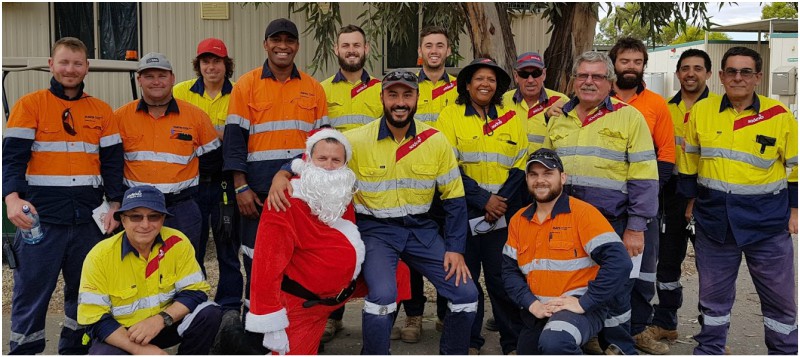 Maintenance team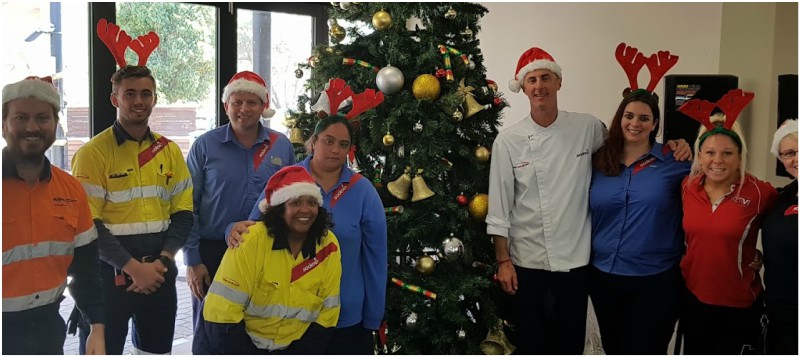 Management team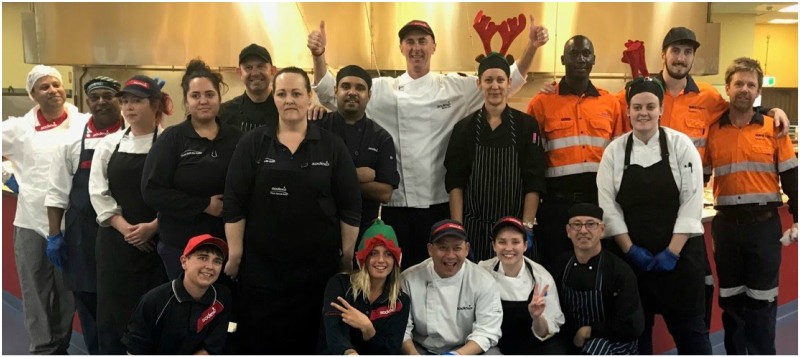 Catering team