Kakadu Health & Lifestyle
---
The Kakadu region in the Northern Territory is one of the planet's most diverse natural ecosystems.  It has a rich aboriginal cultural heritage and much to offer, including some excellent fishing!  It's no wonder that outdoor activities are the most popular recreation delivered each week by our dedicated Health & Lifestyle team at ERA mine.
Guided activities and tours get workers out of camp to enjoy the surrounding nature and learn some new hobbies. Whether it's hitting the trails of Kakadu National Park to explore vast floodplains and savannah woodlands, or taking part in a unique cultural experience, these activities foster social interaction, physical health, and overall wellbeing for FIFO residents who live and work in camp.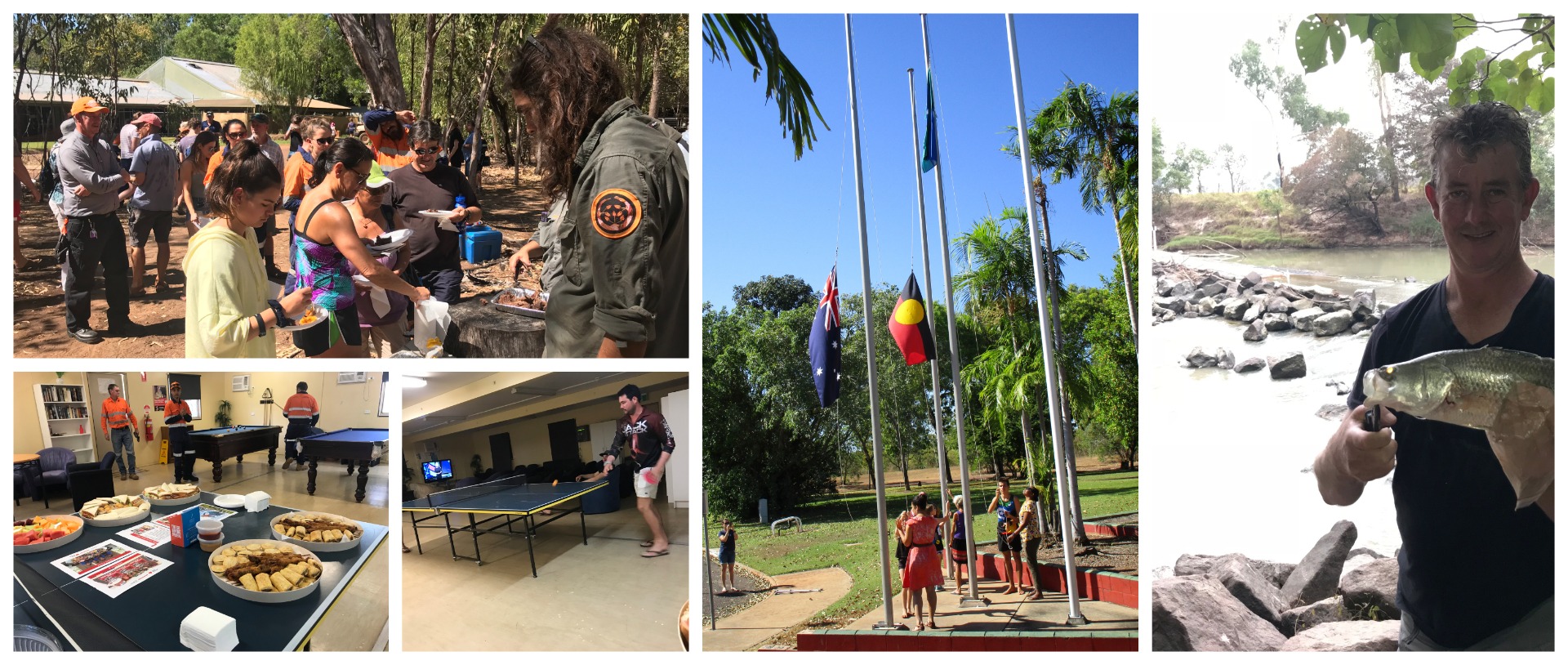 During NAIDOC week, residents had the opportunity to attend a number of cultural activities such as rock art tours, Indigenous community events, and a buffalo ground oven at the Bowali information centre.
Sporting events during July included State of Origin and watching footy games.
Regular outdoor activities like fishing trips, crocodile and birdwatching are always an adventure with Health and Lifestyle Coordinator, Lyndon!
As leader in Quality of Life services, Sodexo provides an integrated approach to make the camp experience as enjoyable and as enriching as possible.  Suppporting physical health and mental health through recreational and social needs is just one of the ways we improve Quality of Life on site.