Haileybury Lunar Festival
---
On the 27th of February, Sodexo was invited to participate in the Haileybury Lunar Festival in celebration of Chinese New Year.
Celebrations included a twilight market, street performers, cooking demonstrations, Asian craft workshops, carnival rides and street food vendors. The event was open to the school community and general public. The Sodexo Haileybury team including Executive Chef Justin Dooley,  Thorald Clark and the talented cook from PACCAR, Doris Li, who cooked up a Vietnamese inspired menu that certainly tantalized the taste buds.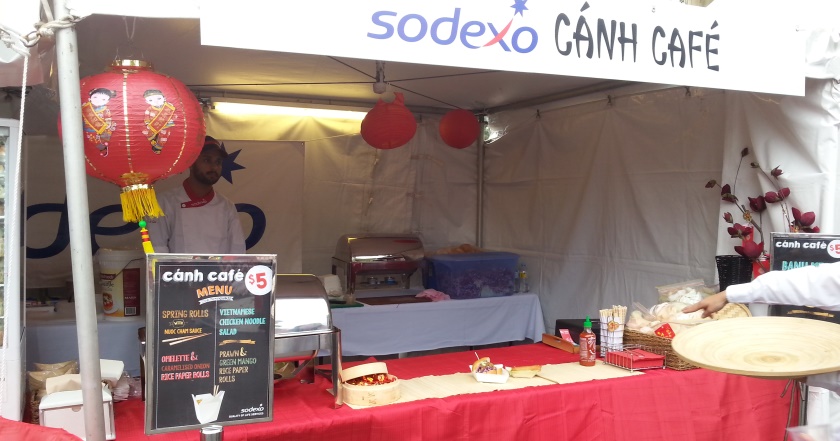 On offer in our Vietnamese inspired street food stall were Vietnamese chicken noodle salads, omelette and prawn rice paper rolls, Vietnamese spring rolls and Bahmi rolls. All receiving raving reviews from our customers.
Approximately 1,500 people attended Haileybury's first Lunar Festival and it was well received by the community. This event was such a success that Haileybury is intending to make it an annual event.
Thankyou to Elena Sin from Operations (photographed above) for coming out to Haileybury to assist us with our event. I am certain that without Elena's cheeky spruiking and sample offerings we would not have sold as much as we did.