Wall to Wall 2015
---
On Saturday 12th September the Annual Wall to Wall Ride for Remembrance took place. More than 2,000 riders joined together at the Domain in Sydney and rode to Canberra for the annual memorial event. The riders stopped in at Goulburn at the NSW Police Academy for a quick burger and drink to recharge before finishing the final leg of the journey.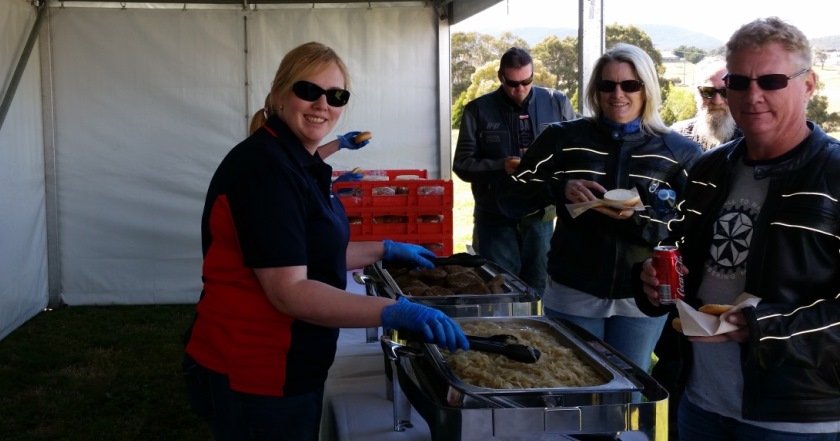 Sodexo were ready for the mass of riders to arrive (being told there would only be 1,200!!) with burgers and onions being grilled on the BBQ. The Commissioner of NSW Mr Scipione and Assistant Commissioner Michael Corboy are regular attendees and once again commended Sodexo for their generous sponsorship of the event.
We had eight staff give up their Saturday to work the event and we thank them for their time – Andrew Letchford, Kelly Cheeseman, Renee Brown, Tracey Mercer, Hayley Robertson, Justin Munce, Blake Farrow & Kellie Harris.