Stop Hunger Servathon: How does your garden grow?
---
Sodexo's Stop Hunger Servathon is a company initiative in which employees around the world join forces to fight hunger in their local communities. Servathon is Sodexo's largest global Stop Hunger event, a volunteering and fundraising 'marathon' that occurs each year, mobilising employees, suppliers, clients, and customers to take part in charitable work and employee activism.
At Sodexo, we value employee engagement and are proud to strengthen our local communities through service, skilled volunteerism and activities that go beyond food aid and fundraising. This week, ten of National support team members spent an afternoon volunteering at the Honey Lane community garden operated by the non-profit organisation CERES Environment Park in Brunswick, VIC. Working and supporting community gardens is one of the ways we can support our Better Tomorrow 2025 commitments for Hunger, Waste, and Gender. Community gardens provide healthy fresh fruits and vegetables and educate people on the importance of local sustainability.
"I really enjoyed the day, and the refresher at Ceres (which relies on volunteers such as us) on how enjoyable and easy it is to be more self sufficient on food – whether herbs on a windowsill or a full blown organic backyard with chickens – reducing food miles and environmental waste, plus helping your hip pocket, physical and mental health all at the same time! It's a privilege to work with a company and group of people that genuinely promote these improvements to our own quality of life." ~ Adrian Murray, General Counsel and Sodexo volunteer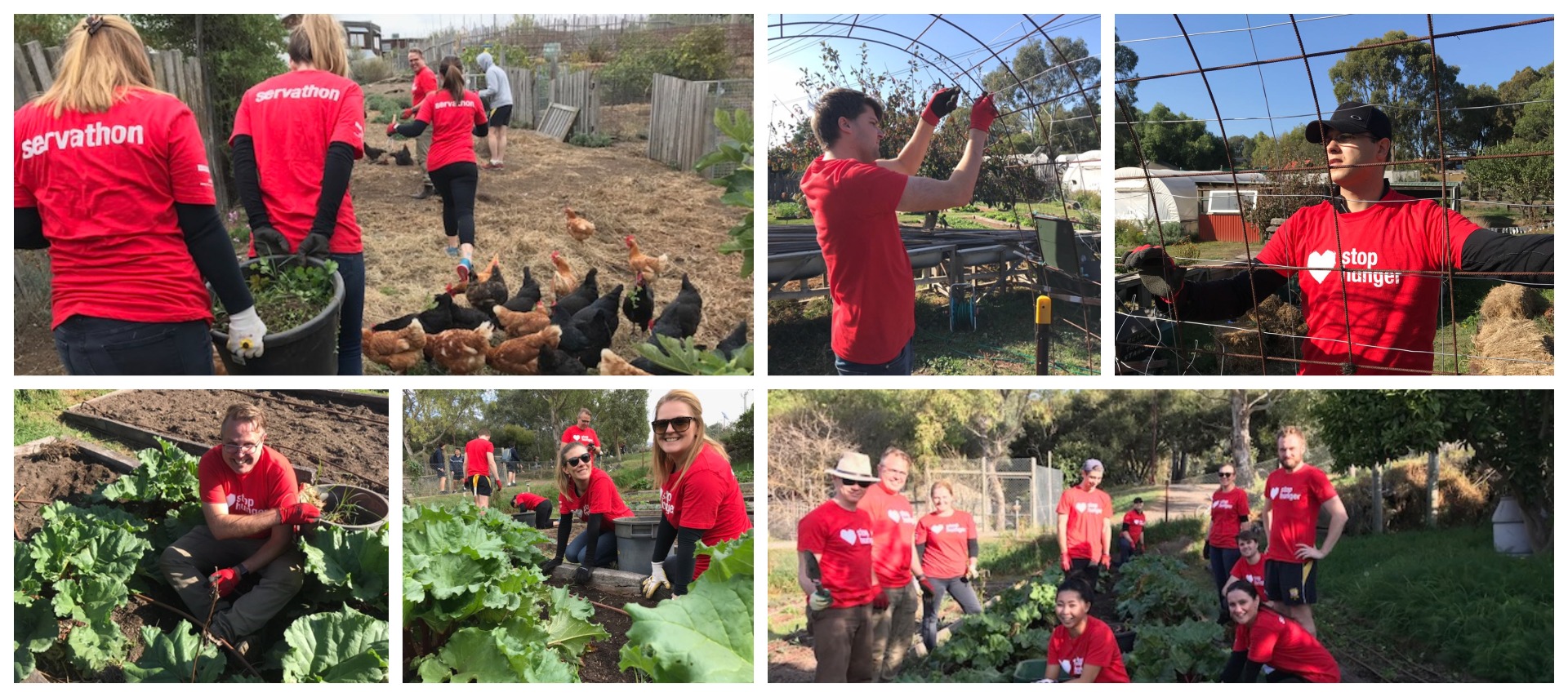 Learn more and donate to Stop Hunger in Australia – 100% of proceeds go to Foodbank Australia