Paraburdoo Community Mural project
---
 7 December 2017
An old grey wall at the Paraburdoo Police station is no longer an eyesore, thanks to a group of budding artists from the local school who created a vibrant mural with a road safety message.
Paraburdoo Primary School ran a competition calling for designs from its students. The final mural design was a combination of four winning entries. The mural project was made possible in partnership with Paraburdoo Police, Rio Tinto, Sodexo, Paraburdoo Primary School, and the Shire of Ashburton Tidy Towns Committee on the Mural Project.  This initiative was also nominated as a finalist in the WA Tidy Towns awards for 2017, in the category of Community Action and Wellbeing.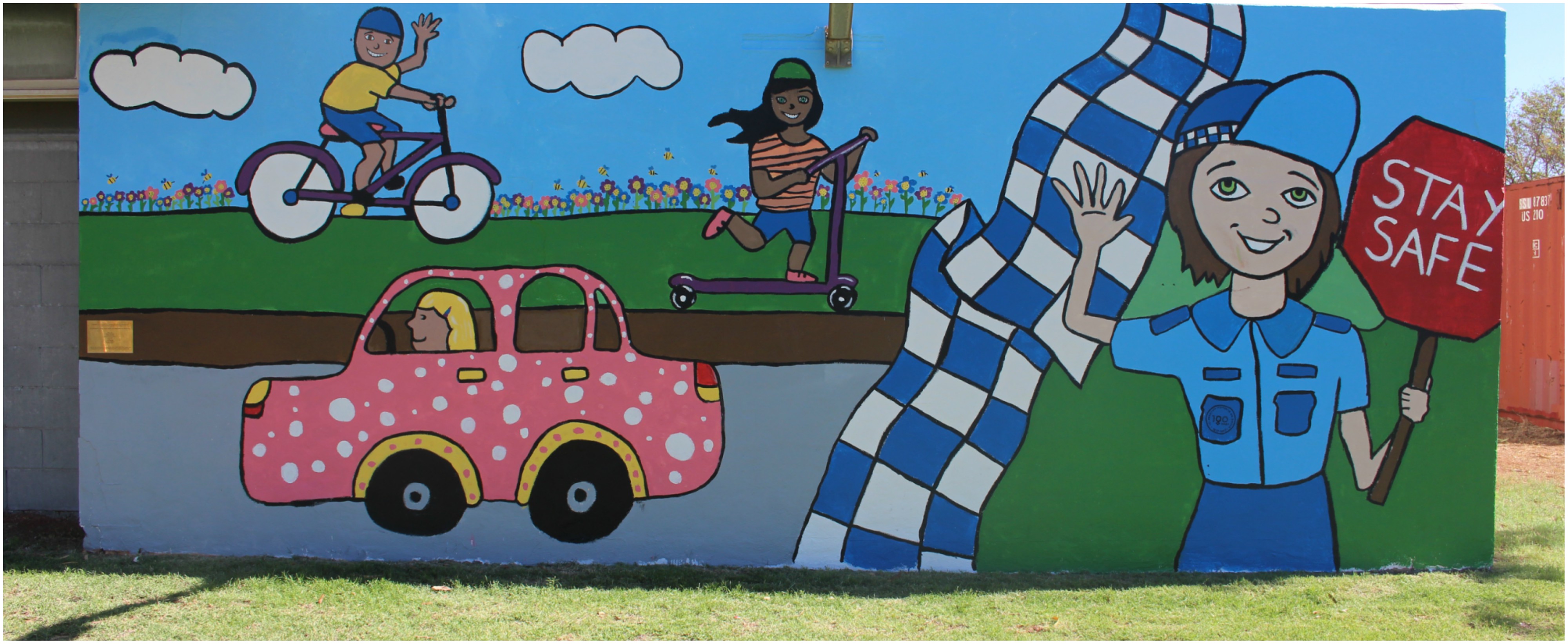 The project brought community stakeholders together to share a simple safety message and instill a sense of pride in the local young people of Paraburdoo. 
"It is important to recognise the contribution and talent of local young people. By involving them in larger community projects and giving them a sense of responsibility, young people learn to see the important role they play in community safety issues too." – Rio Tinto Community Engagement Adviser, Helen Young