Outpouring of support for #ACureForFreyja
---
In January of 2017, 6-year-old Freyja was diagnosed with a very rare form of cancer called Clear Cell Sarcoma. There are only 30 cases of this rare form of cancer in the world.
A campaign called #acureforfreyja was set up seven months ago for Freyja to receive targeted therapy in Germany as the treatment is currently not available in Australia.
On Sunday 5 November, Spring Gully residents and Origin employees participated in a Ninja Warrior event which was a challenging gauntlet of weighted exercises, tyre throwing, running, ending with a cool dip in the pool. The Morris division HLC team transformed the village into an amazing obstacle course with fun and fitness thrown in for good measure.
The Ninja Warrior event was the brainchild of Morris Health and Lifestyle Coordinator Corey Loft with tremendous cooperation and collaboration from the whole team on-site: Health & Safety, HLC coordinators, volunteers, as well as and chefs and the catering team who put on a special feast for the hungry ninja warriors and residents. The team collectively raised a massive $3,500.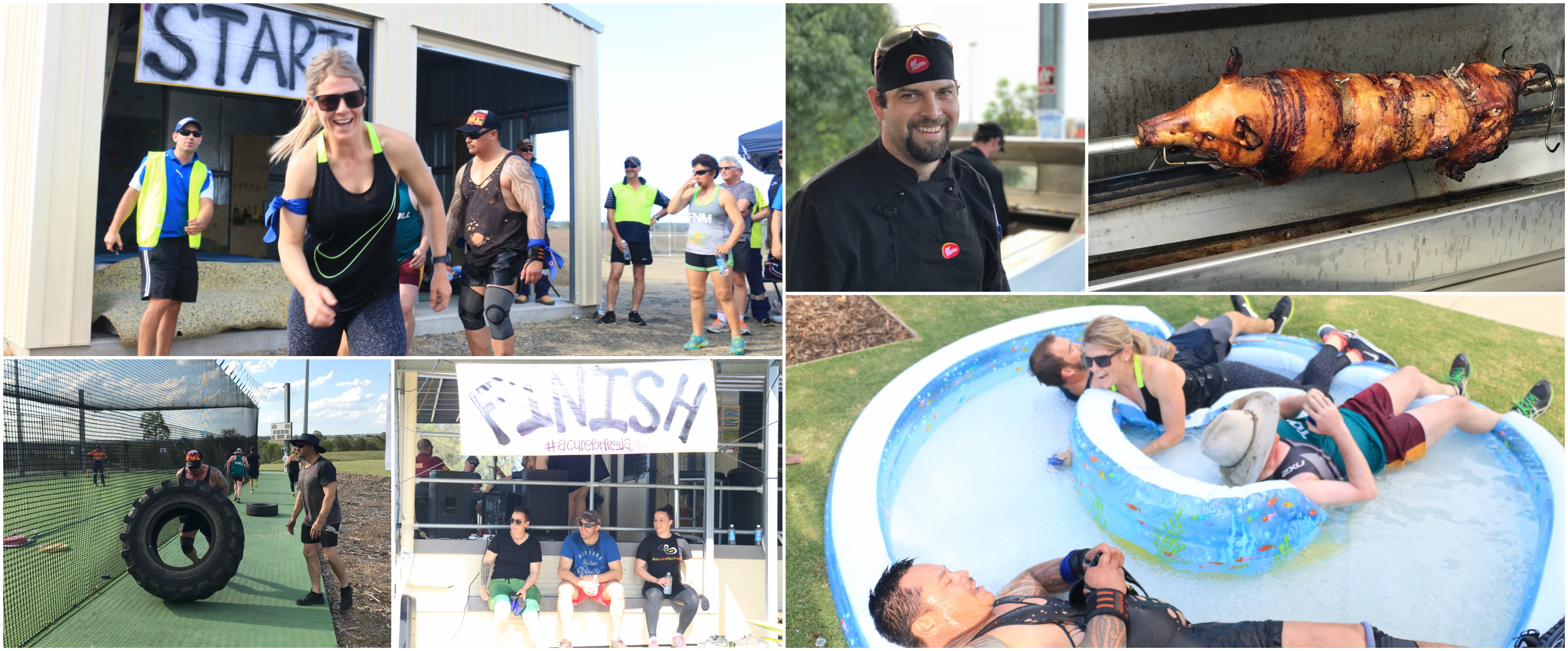 The fundraising momentum continued the next day with an impromptu 'Greatest Shave'. Noeleen Jane gained the support of colleagues, friends, and family who pledged $3,001 over just 2 weeks (exceeding her initial fundraising goal of $2000). Another employee sacrificed his cherished beard in the name of charity, bringing the total to $3811!

The two events raised $7,311 to get Freyja closer to her much-needed treatment. 
When Lizzie (Freyja's mum) saw the photographs and found out how much money was raised, she had this to say. "You guys are amazing!!! Omg…tears…I hope to hug you all one day…please know everything you do makes a huge difference and will be effectively saving her life…"
Sofia Foukimoana (Origin HSE Lead) said "I have been absolutely blown away by the kindness and generosity of the people I am surrounded by. You have all proven that we really are one big family.From the bottom of my heart, I thank each and every one of you for all that you have done to help and donate."
Make sure you follow #acureforfreyja – A mothers Story on Facebook or visit her website at https://www.acureforfreyja.com/