Mighty Morris team packs 2 tons at Foodbank
---
Each year during Servathon, Sodexo employees from around the world mobilise in a fundraising & volunteering 'marathon' dedicated to stopping hunger and improving quality of life in our local communities.
Last week, Shaun Palmer, Marcus Patton & Sandra Randjelovic from the Morris Division Perth Office kicked it off with a day of volunteering at Foodbank. Volunteering during Servathon is one of the most rewarding things you can do, they had this to say:
"Being a volunteer today at Foodbank has really opened my eyes to the people going through poverty. I am hoping to do this again next year with a larger group."
"The three of us managed to prep almost 2 and a half tons worth of fresh fruit to package up ready to put on the shelves. This was just a small part to help but the most rewarding feeling knowing that the people in need will be fed."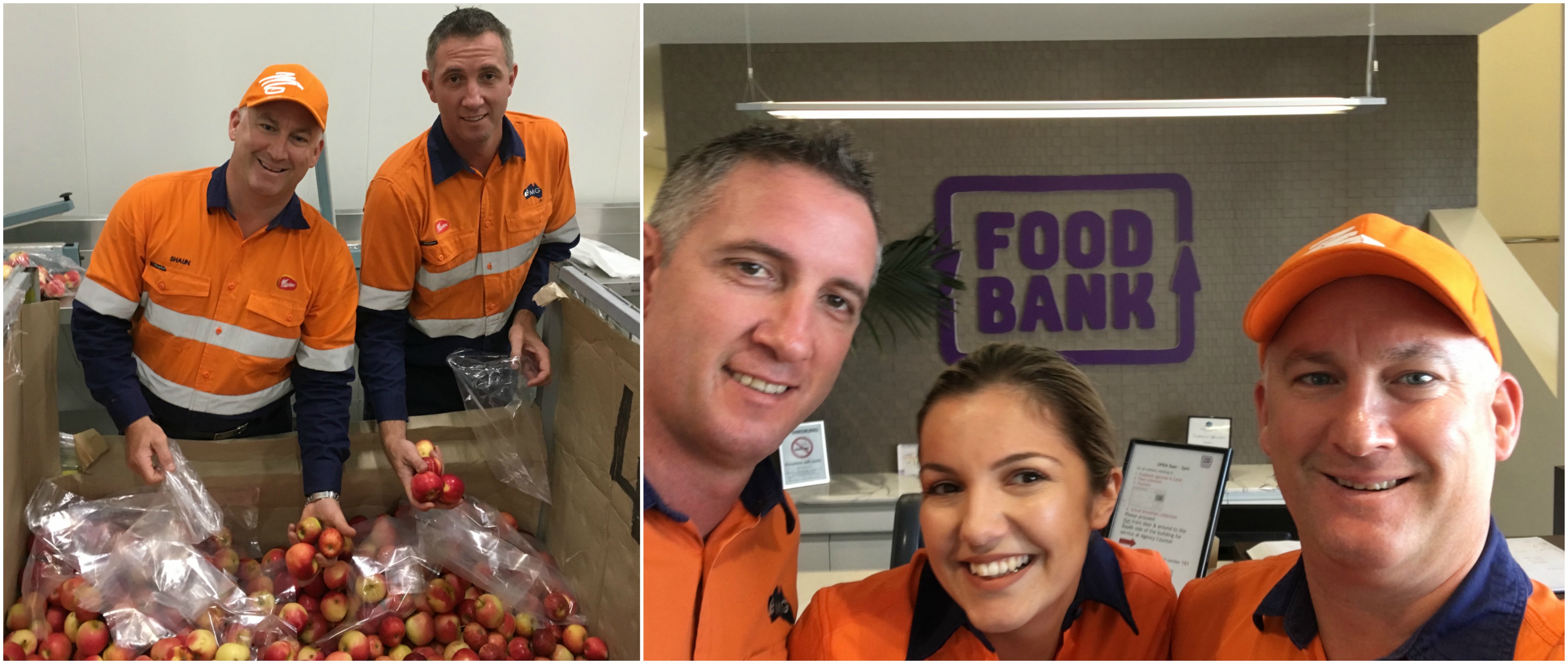 Foodbank is a non-denominational, non-profit organisation which acts as a pantry to the charities and community groups who feed the hungry. In Australia there are some alarming facts:
3.6 Million people report having experienced food insecurity in the last year
1 in 5 Australian children have experienced food insecurity in the last year
652,000 people receive food relief from Foodbank agencies, every month
27% of those are children (216,000)
65,000 people are turned away every month because of food shortages (14,600 of these are children)
Source website Foodbank WA
Find out how you can get involved with Foodbank and Servathon this year!