Jerriwah Village Fundraisers Support WA Bushfire Victims
---
In a cause which is close to heart of many Western Australians, the team at Jerriwah Village, led by Kodie Carter (Sodexo HLC), Jess Bennet (Pilbara EPCM) and Mark MacKay (Crushing Services International), held several fundraising events over the month of January.
Some of the events which were held during the month were; $100 Note Raffle, Social Soccer Competition, Quesadilla Cart, Bushfire Appeal raffle, Jerriwah Village Lottery and, the Bushfire Appeal Auction Night – being the "jewel in the crown" of the fundraising efforts. The contributions made by numerous contractors was outstanding. Donations included various items from power tools to return flights for two Perth to Karratha. The big ticket item was a signed West Coast Eagles Jumper that was kindly donated by NRW – this item would go onto sell for $4,000.00.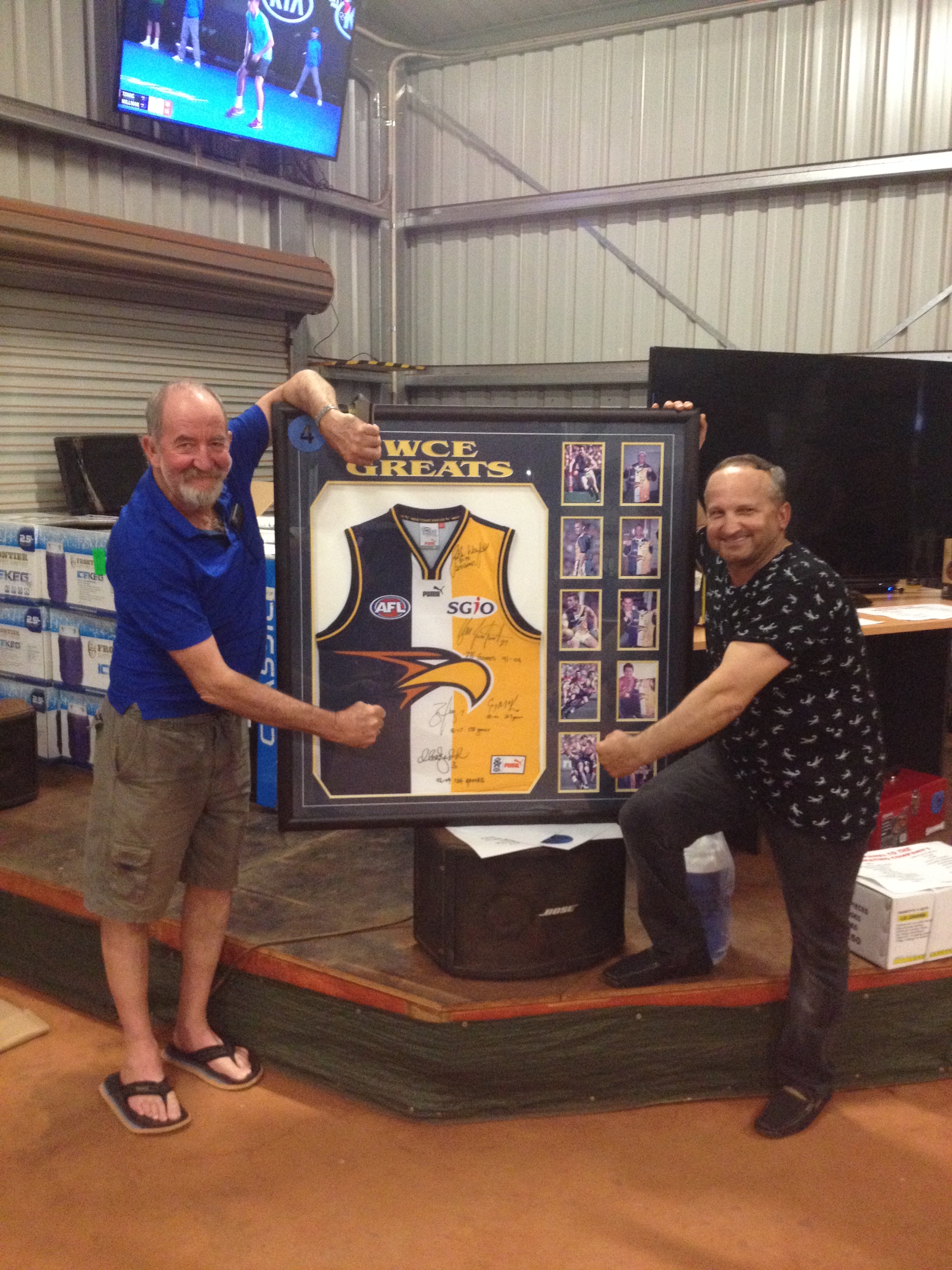 The auction was the absolute pinnacle of the fundraising campaign – especially considering a number of residents were paying well above retail price for items, but simply wanted to donate to such a worthy cause. The auction would generate over $18,000.00, bringing the efforts of Kodie and team to $25,000, as well as a commitment by Rio Tinto Iron Ore to donate an additional $20,000. Thank you all for your kind genorosity to this cause.
The fundraising campaign for the Lord Mayor's Distress Relief Fund is an excellent example of what can be achieved when people work together towards a common goal with the support of others around them.
Congratulations to the team at Jerriwah Village for their outstanding efforts.