Fighting Hunger in our community with Foodbank
---
Pictured above: Arwin Salalila, Penny Aldridge, Mulumbet Fire, Leigh Stephenson, Vincent Folkard, Trevor Radburnd, and Diana Boettcher from Sodexo Sydney 
5 teams of Sodexo employees volunteered at local Foodbanks this year, helping to prepare over food orders reaching over 1000 adults and children.
"Thank you for the vital work you accomplished at Foodbank supporting people struggling this winter. Your contribution is extremely valuable. Not only have your efforts supported Foodbank, you have also supported 13 charities across the state through your efforts." – Elise, Foodbank Volunteer Coordinator
The Melbourne volunteers packed 4,502kg of food orders, plus 1,000kg of oranges, pears and celery. In total, 5,502kg, equivalent to approximately 9,900 meals for communities in Victoria.
The Sydney team labelled 400 packs of meat, bundled 350kg oranges, and packed 14 pallets (approx. 6 tonnes) of food to be distributed to organisations that help people in need.
The Perth team raised $1425, volunteered 85.5 hours and donated 64kg of food to Foodbank WA.
We invite you to join us Stop Hunger throughout the year by either volunteering and/or fundraise to help support our amazing charity partners to continue their great work. If you are a Sodexo employee who would like to get involved, please visit Sodexo Net for exciting new resources and volunteering opportunities.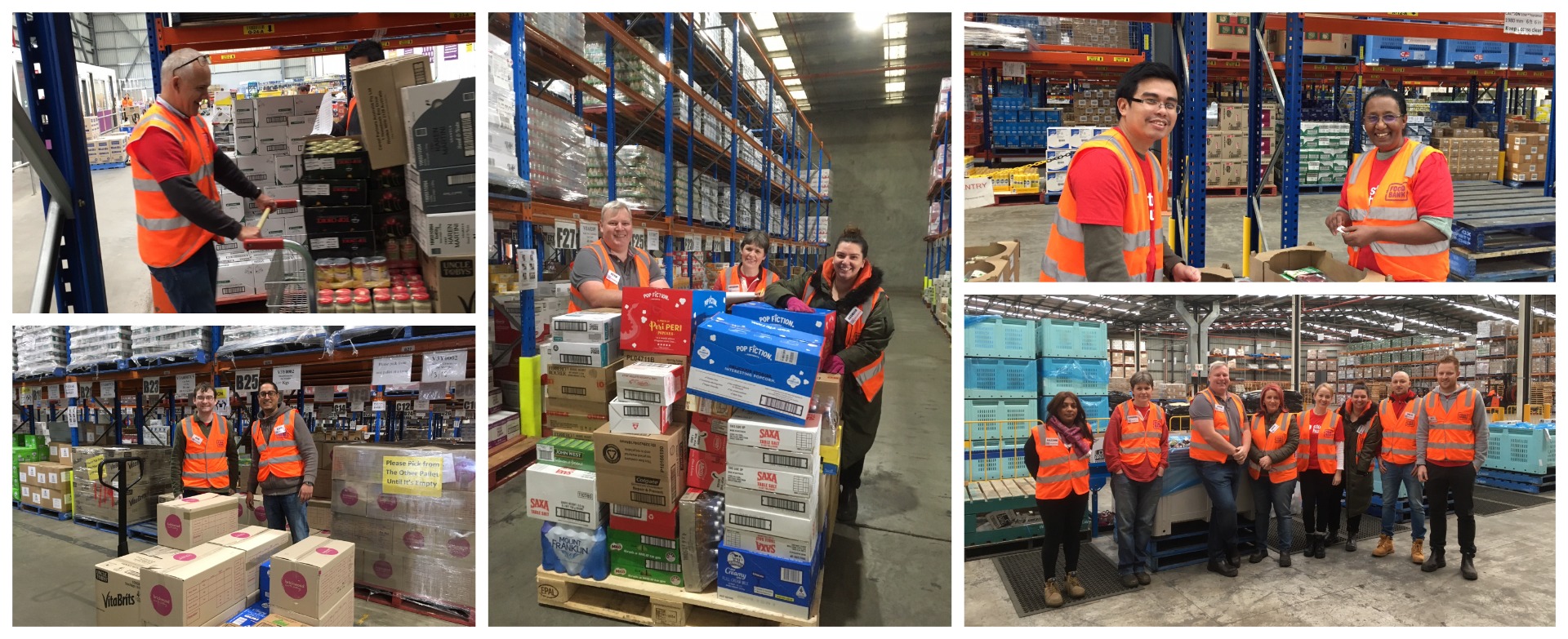 Through Better Tomorrow 2025, we commit to supporting the communities in which we work. We aim to improve the quality of life for all the people we serve, as well as contributing to the economic, social and environmental development of the communities in which we operate.