Barkuma: Aboriginal word meaning 'to aid'
---
Sodexo was acknowledged for its work with and support for people living with disability at the Barkuma 2015 Employment Awards
Barkuma is a member-based, not-for-profit organisation who believes society is enriched through the active inclusion of people of all abilities. Through their personnel employment business, Barkuma helps Sodexo find suitable candidates who complete one week of work experience, to ensure the role/organisation is the right fit, once this has been completed the individuals go through the Sodexo recruitment process.
Sodexo was presented with the award at Government House in Adelaide on Wednesday 28th October.
(Pictured above from L-R: Ann Moir – Catering Manager, His Excellency The Honourable Hieu Van Le AO – Govenor of SA, Neil Oliver – Operations Manager, Mitchell Hannaford – Cleaner, Leigh Burgess – Facilities Manager)
Neil Oliver said "Sodexo has been recognised for their commitment and dedication to the inclusion of people with a disability in the workplace".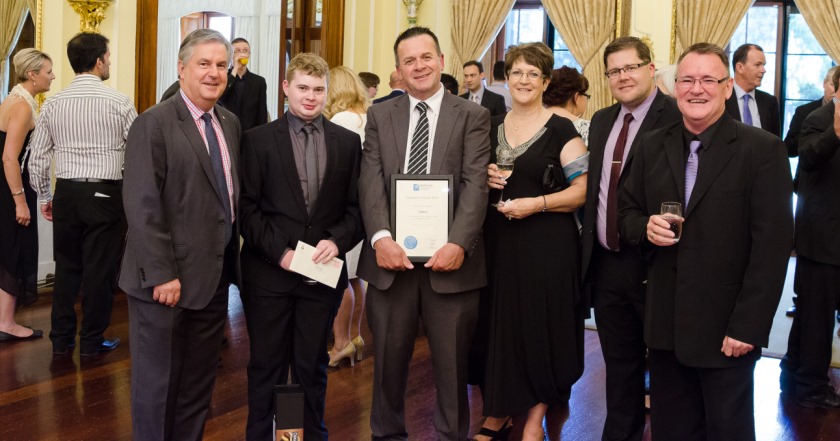 (Pictured L-R: Rear Admiral Kevin Scarce AC, CSC, RAN R (Patron for Barkuma), Mitchell Hannaford – Cleaner, Neil Oliver – Operations Manager, Ann Moir – Catering Manager, Leigh Burgess – Facilities Manager, Geoff Blackwood – CEO Barkuma)